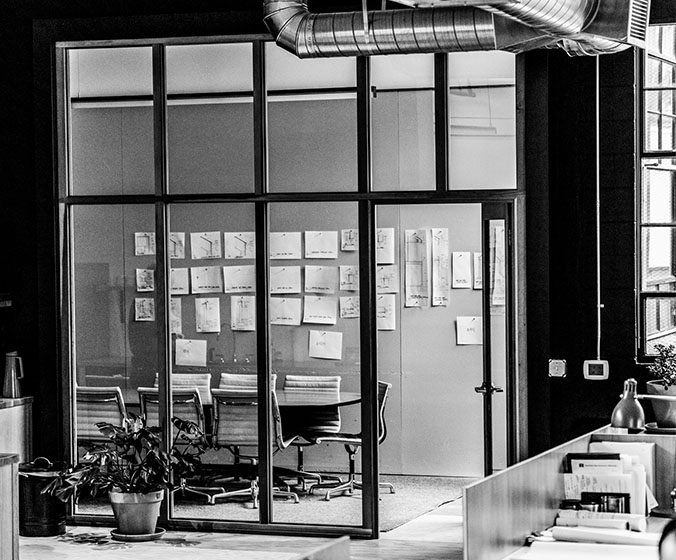 Located in the Graphic Arts Building in Portland's Pearl District, our studio honors its history as a place to do hands-on work. The open design and tall ceilings embody a workshop atmosphere and invite the exchange of ideas. Jones Architecture occupies the heart of the building's second story, which features large north-facing roof monitors and steel framed windows that overlook the North Park Blocks.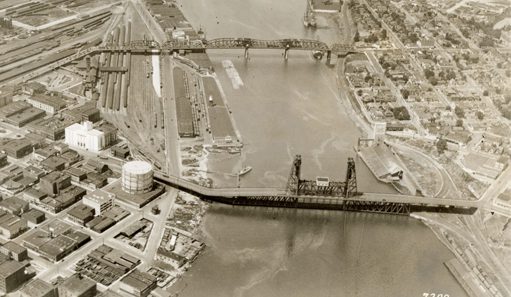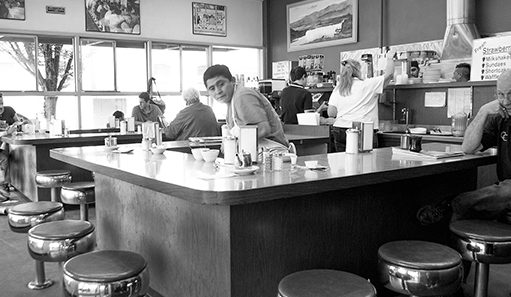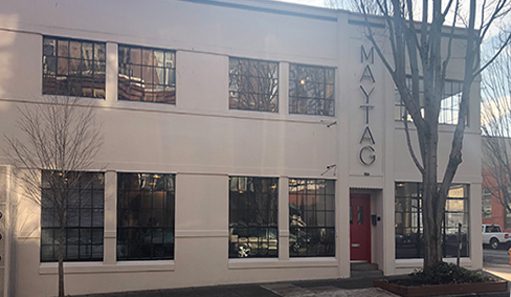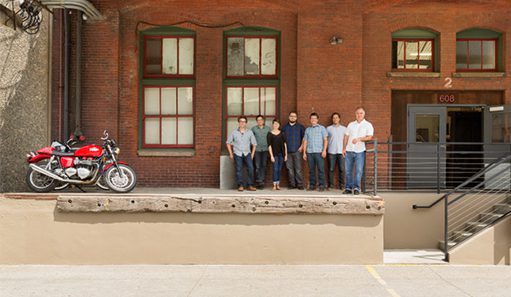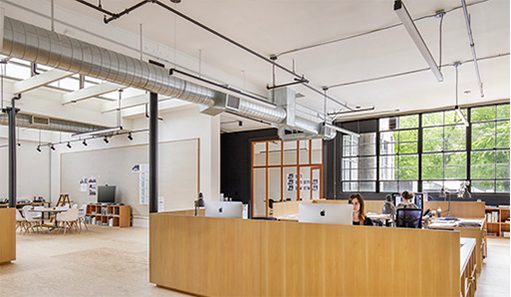 Graphic Arts Building Opens
1926
In 1926, the Graphic Arts Building was built to house a print shop. This photo of Portland in 1927 reflects the industrial nature of the neighborhood at the time. 93 years later, Jones Architecture would move into the second floor of the building and continue its legacy as a workspace of artisans.
Fuller's Coffee Shop
1960
Local landmark Fuller's Coffee Shop moved to its current location in 1960. They're still serving hungry Portlanders right next door to our studio.
Maytag Studio
2014
From the very beginning, we've been part of the Pearl. Our first office was located in the Maytag Building on Hoyt Street.
Maddox Studio
2015
We moved our studio to the historic Maddox building in the NW 13th Avenue District.
Graphic Arts Studio
2017
Jones Architecture takes over the heart of the second floor, which was last occupied by a call center, and returns the space to its more utilitarian, creative past.
A STORY OF GROWTH THROUGH COLLABORATION
As Jones Architecture has grown over the years, our commitment to design, entrepreneurism, curiosity, craft, and a desire to help people make their projects real remains at the heart of our work.
Our early collaborations with clients, designers, and builders have led to deep relationships that we continue to cultivate today as we take on ever bigger and more complex projects.
As we have grown, so have our projects and team. Alan founded Jones Architecture in 2014 and began building a team of creative individuals from diverse backgrounds, all who shared his vision. Every team member shares a commitment to design and craft, each bringing a special talent or strength that makes Jones Architecture richer than the sum of its parts.
Through it all, Jones Architecture has had the good fortune to work with some of the best design and construction practitioners in the area and to build a creative team inspired by the same principles that were at the core of the firm from the very start.
Alan Jones's first exposure to construction and craft was at the Ann Arbor, Michigan-based millwork business founded by his grandfather and carried on by his father. The shop fabricated the interiors for the University of Michigan's campus and hospital and the city of Ann Arbor's libraries. His father's love of books led to a friendship with the Borders brothers. The shop made the millwork for their expanding book store empire.
Alan's entrepreneurship caught on early. Before he was out of high school, he operated an outdoor service company. He ran it for eight years, paying for college with its income and funding his graduate studies through its sale. Before entering graduate school, he got a taste of life working in an architecture studio, a tour as a faculty member teaching design/build studio to undergrads, and a year-long stint in general contracting.
After graduate school, Alan considered career opportunities in New York and Boston before heading west to Seattle. He was lucky to find a mentor in Jeffrey Taylor, who taught Alan about design and the practice of architecture. A few years later, he moved to Portland and immediately joined Holst Architecture. He worked on a diverse range of project types including fine single-family homes, multi-family housing, urban mixed-use in-fill development, student housing, and offices.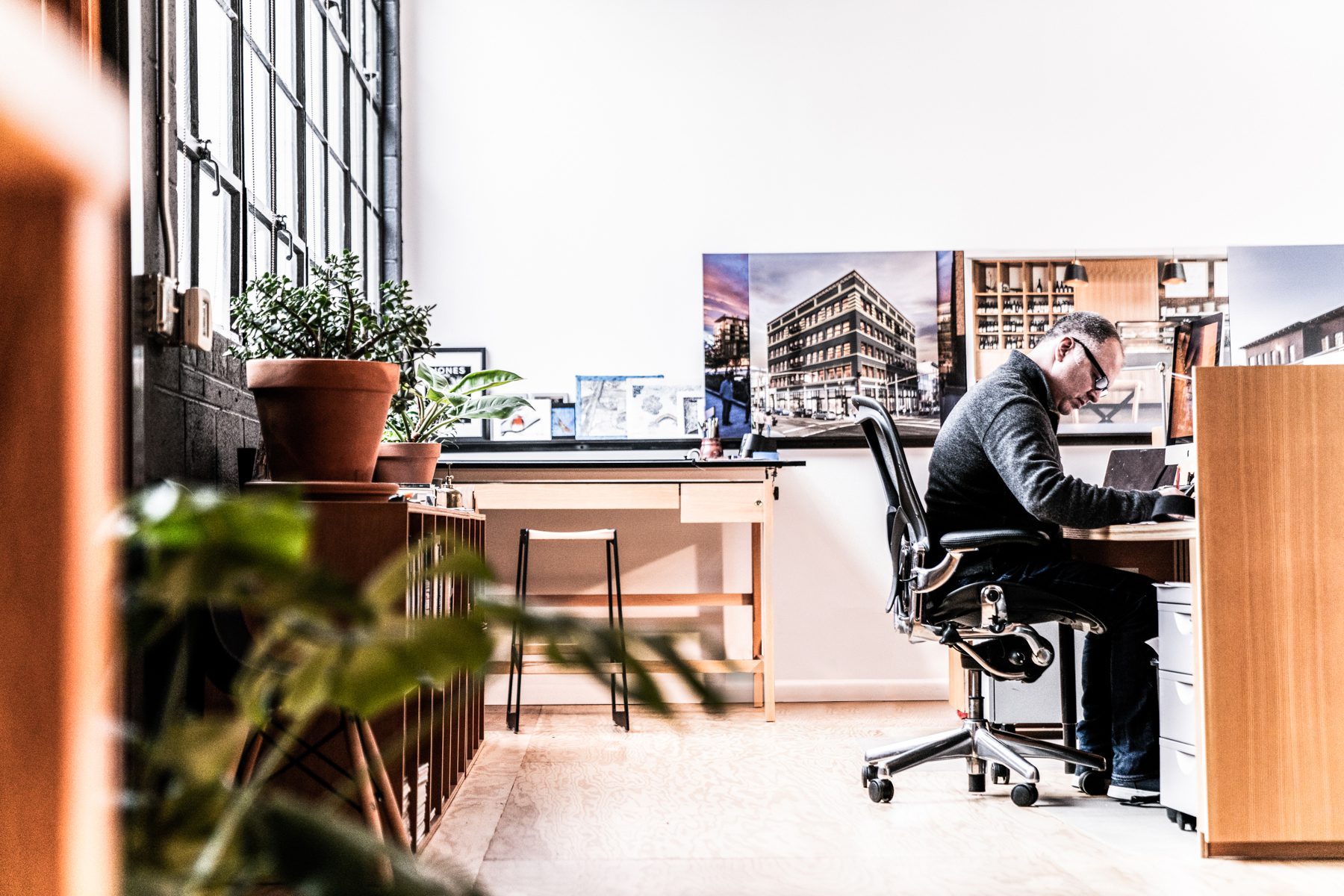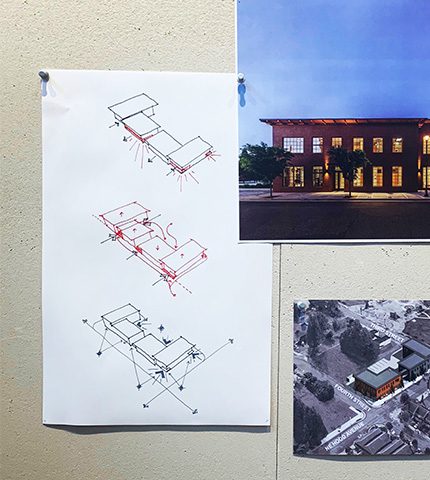 PROCESS
While every project is different, there are guiding values that we bring to all of them. We listen deeply and understand our client's goals. We tailor our work and projects to their needs.
We are our client's guides and ambassadors through the design and construction process.
We understand that our design work continues and improves during construction. We respect the skill and knowledge of contractors, subcontractors, and suppliers; and we earn their respect in return.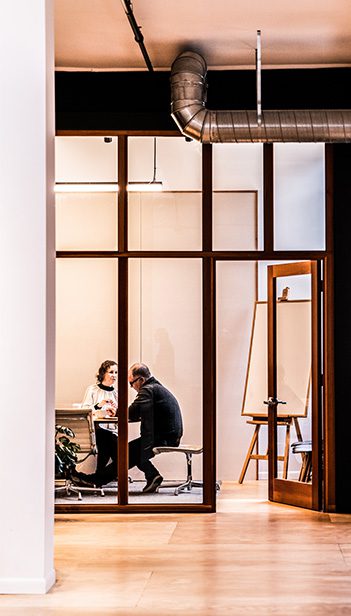 We practice architecture as a team and share a desire to produce quality design work and a deep commitment to the success of our co-workers and clients. This supportive culture promotes the free trade of ideas, time, and effort. We believe this approach delivers better projects for our clients.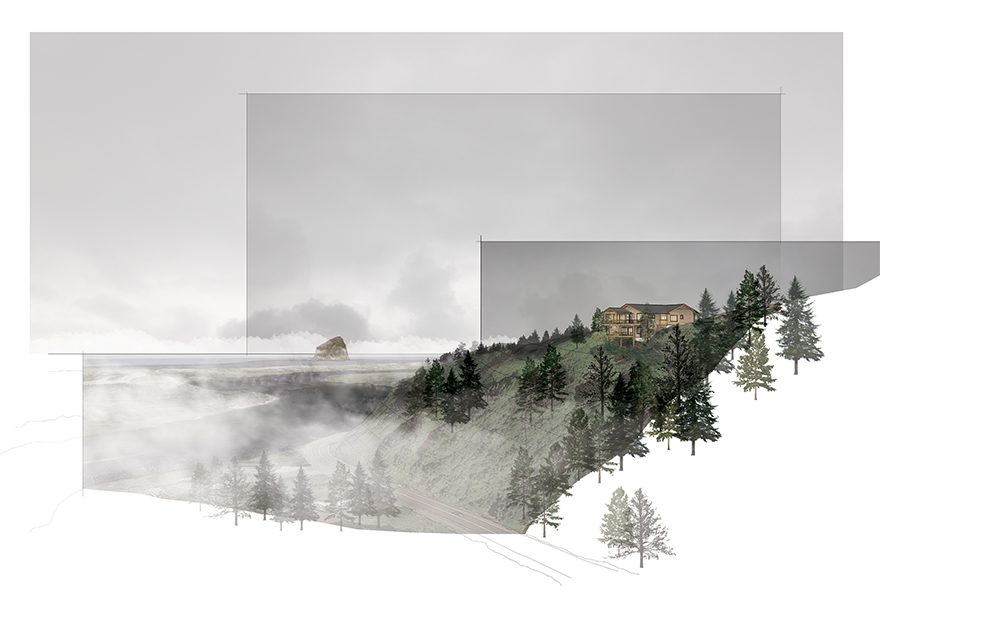 An illustration of our Sea Watch house.