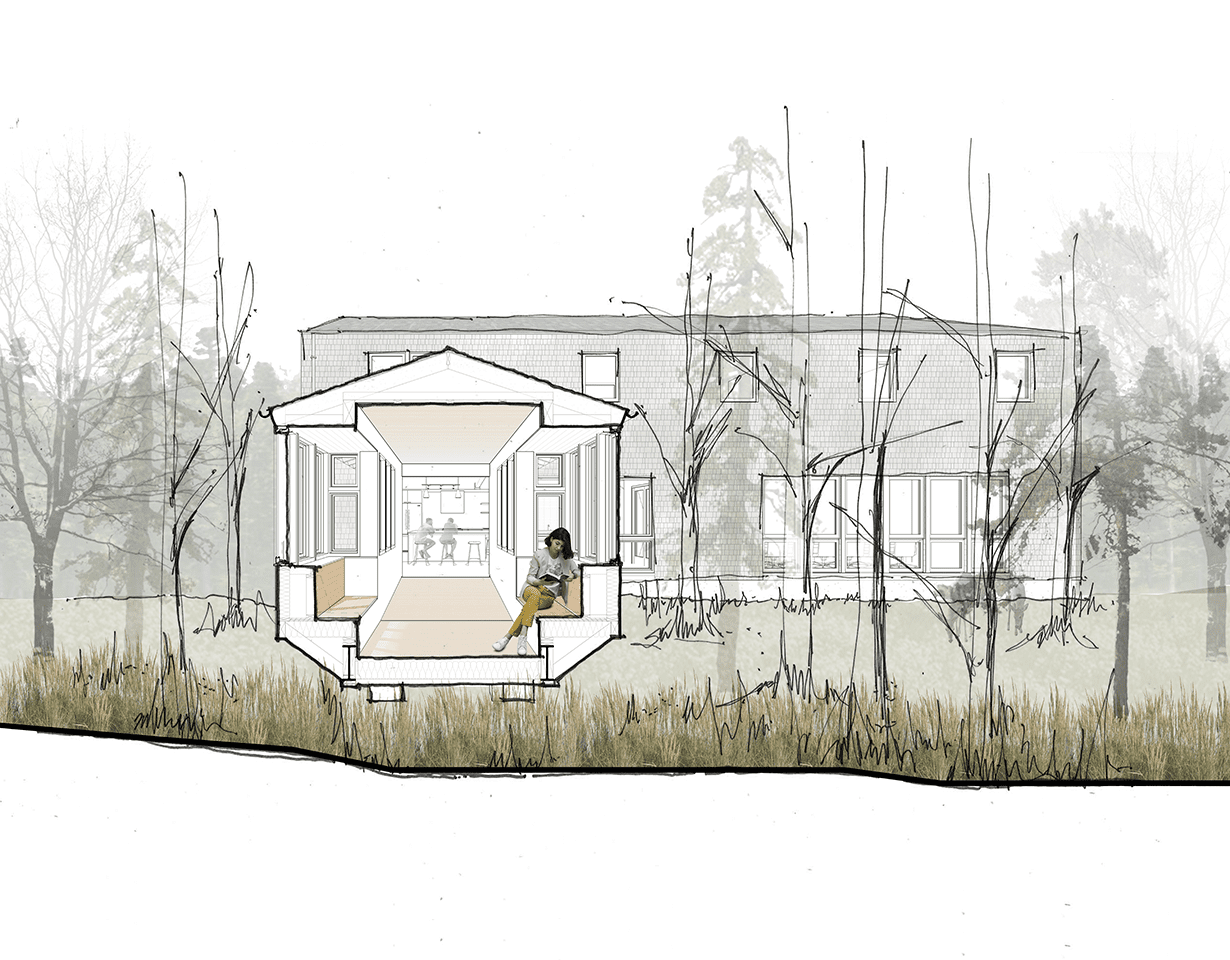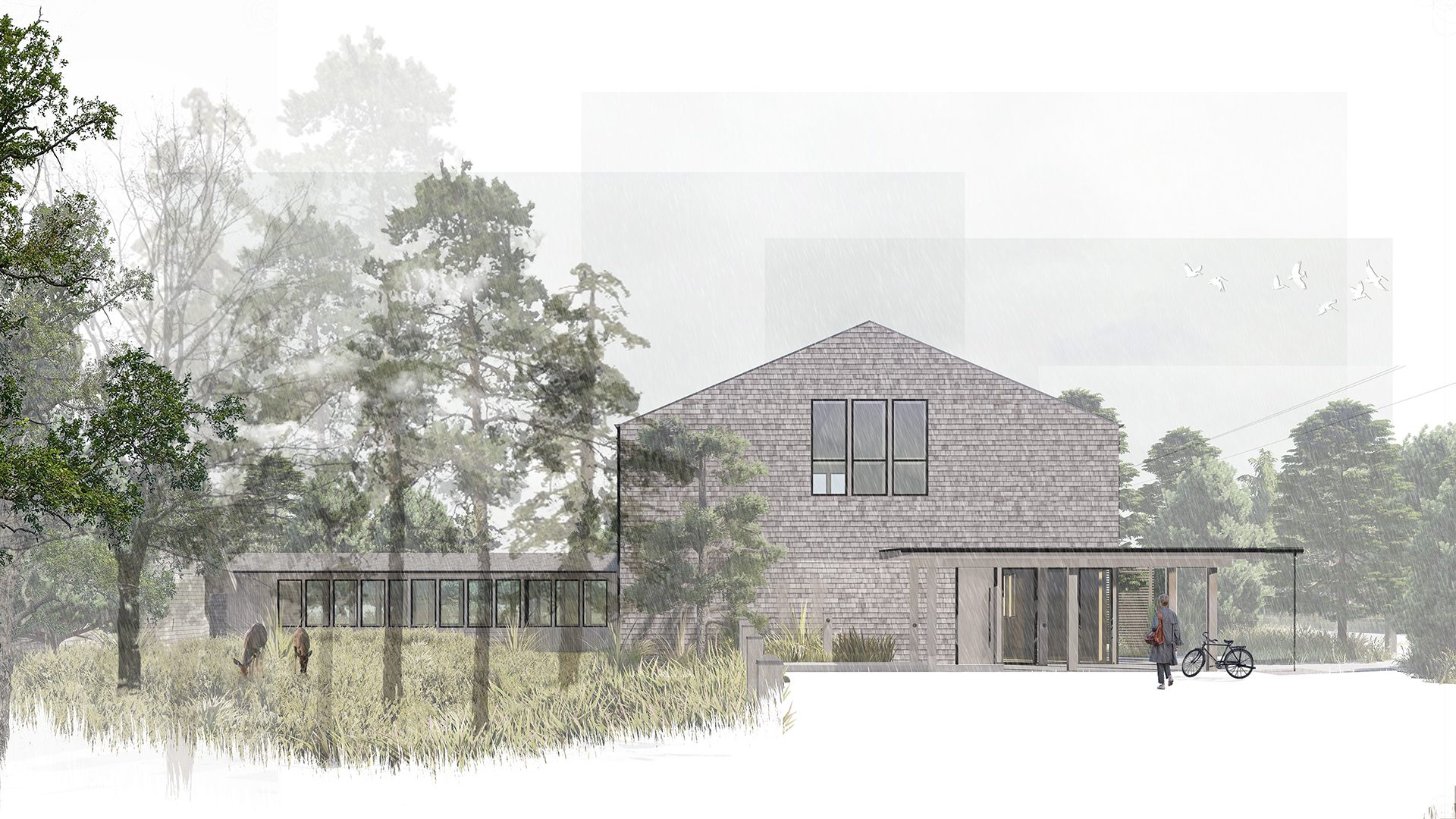 Set among shore pines and dune grasses, this barn-like structure will provide much needed expanded office space for a growing family of companies based in Pacific City, OR. Site constraints prevented adding space to their existing building — built in the mid-1990s — so we proposed a companion building that is connected to the existing office by an enclosed bridge.
Understanding our client's brand and how to represent it through this new structure was critical to the design process and resulted in a building that is strongly rooted in the Oregon Coast vernacular. The gabled, wood frame structure takes cues from the existing building while incorporating modern elements such as broad expanses of glass and minimalist detailing. The exposed timber structural system and western red cedar shingle siding reinforce the building's connection to place – both locally and regionally.
The floor plan is organized around an open timber stair connecting the common areas and open offices that occupy building's two floors. On the ground story, the conference room and kitchen are designed to open on to each other, creating a single space spanning the length of the building and allowing for large gatherings. On the second story, private offices occupy the perimeter, with an open collaboration space at the heart of the building.
The two buildings will be connected by an enclosed bridge that allows for fluid movement between the structures, and provides an off-beat space to host small-group meetings while surrounded by nature. Large windows bring the natural environment into the whole of the building — the dune grass and surrounding shrubs growing right up to the glass, immersing the occupants within the coastal landscape.