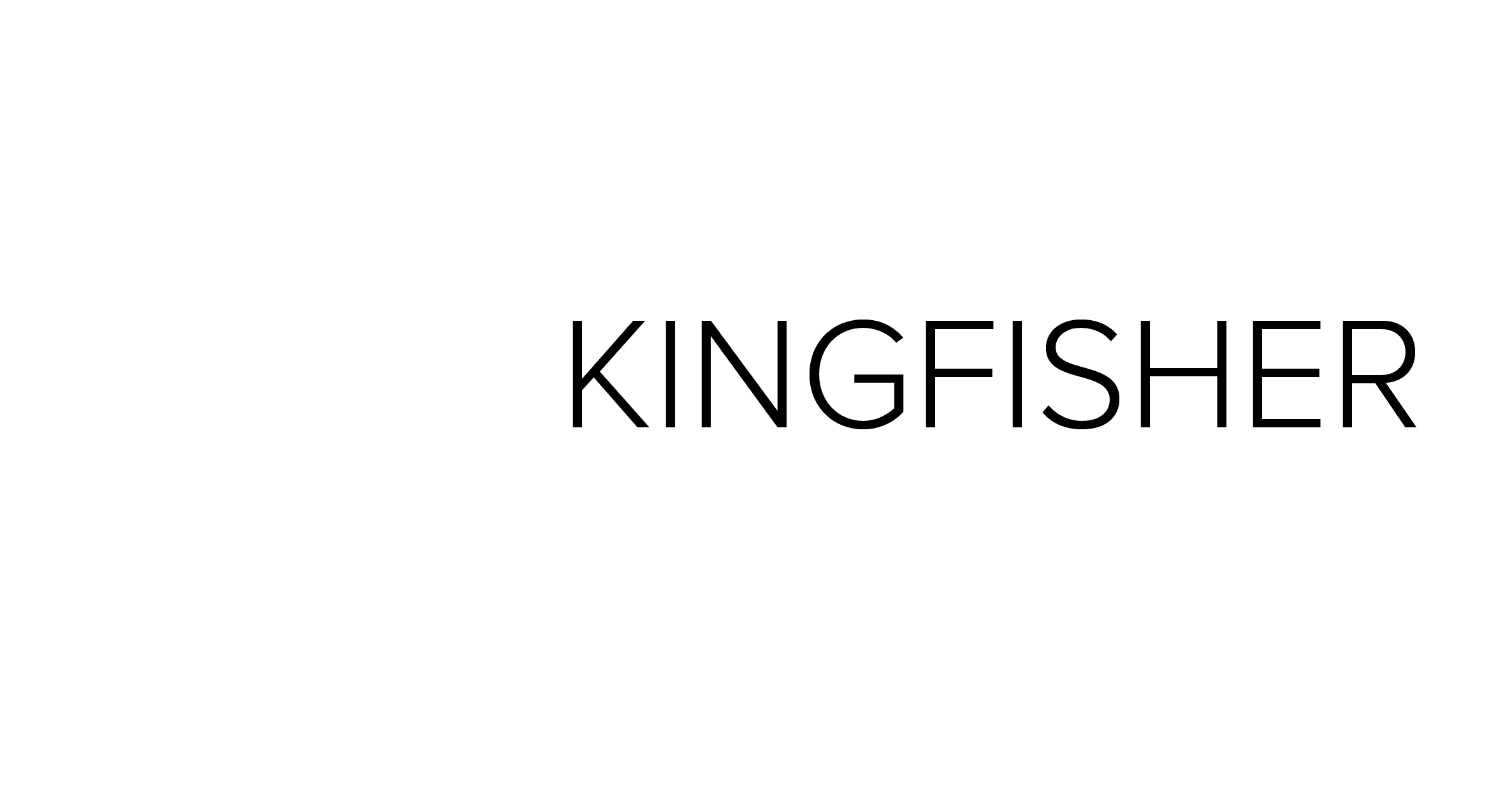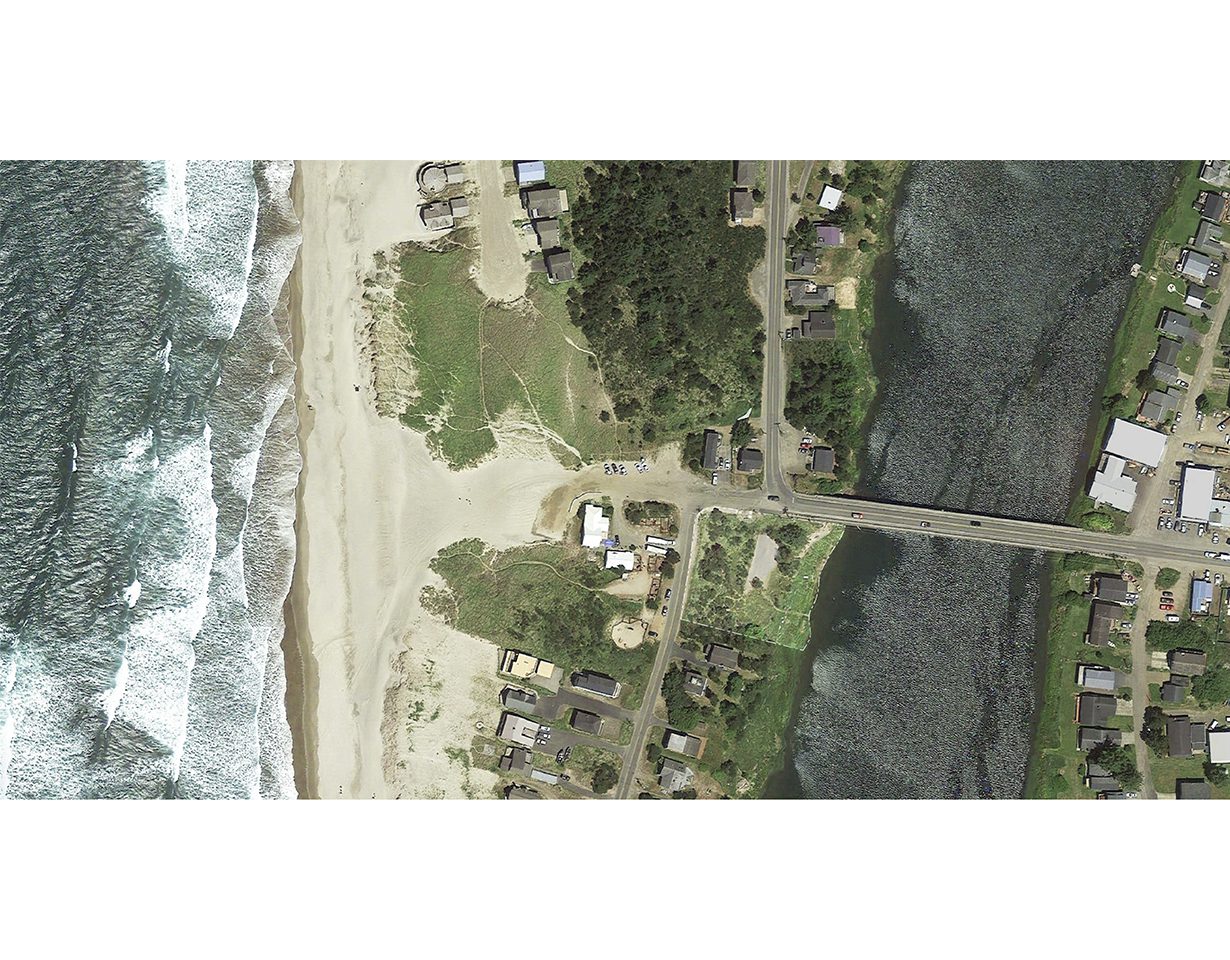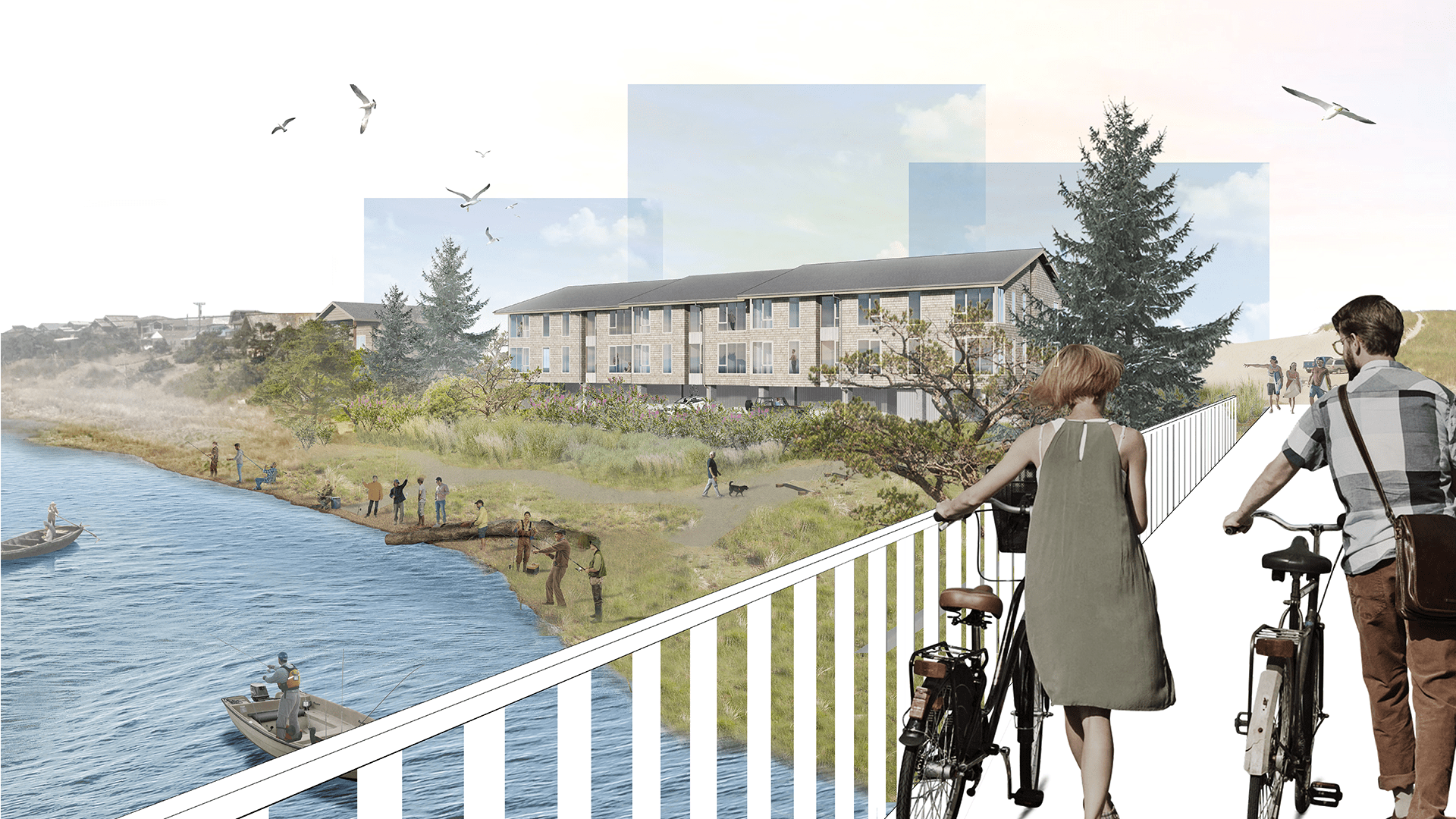 Overlooking the Nestucca River in Pacific City, Oregon, Kingfisher will provide workforce housing to the local community.
The building is comprised of three connected modules with simple, gable roofs that step in response to the curve of the river's shoreline. Each module has its own entry to enhance the feeling of this small beach community and provide opportunity for increased interaction between neighbors.
This site is located in a largely residential area comprised of homes with pitched roofs and shingle cladding. In response, the proposed two-story form features cedar-shingled facades and sloped roofs, stitching the project into the surrounding neighborhood. The compact layout minimizes the structure's footprint and allows the landscape to flow around the building.
To provide scenic and recreational opportunities along the river, a footpath through the landscape leads from the road down to the river's edge. Nestucca River is known for its salmon and steelhead fishing, and this pathway maintains angler's access to this prime fishing hole.
Parking for residents is tucked under the building and buffered by the surrounding landscape. The parking surface is pervious, allowing this area to also serve as an infiltration zone. This strategy helps manage stormwater and mitigates the heat island effect. The site landscape contributes to and supports the neighboring river ecology.
The project is designed with sustainability in mind: dishwashers are not included, and residents share common laundry facilities. This shared space sits adjacent to an open staircase and an operable window with floor to ceiling glazing, promoting community between residents and providing fresh air and views out the river.
Furthermore, the mechanical approach to the building has been designed to conserve resources: fresh air is provided in common areas through energy recovery ventilators, and operable windows in residential units provide natural ventilation.