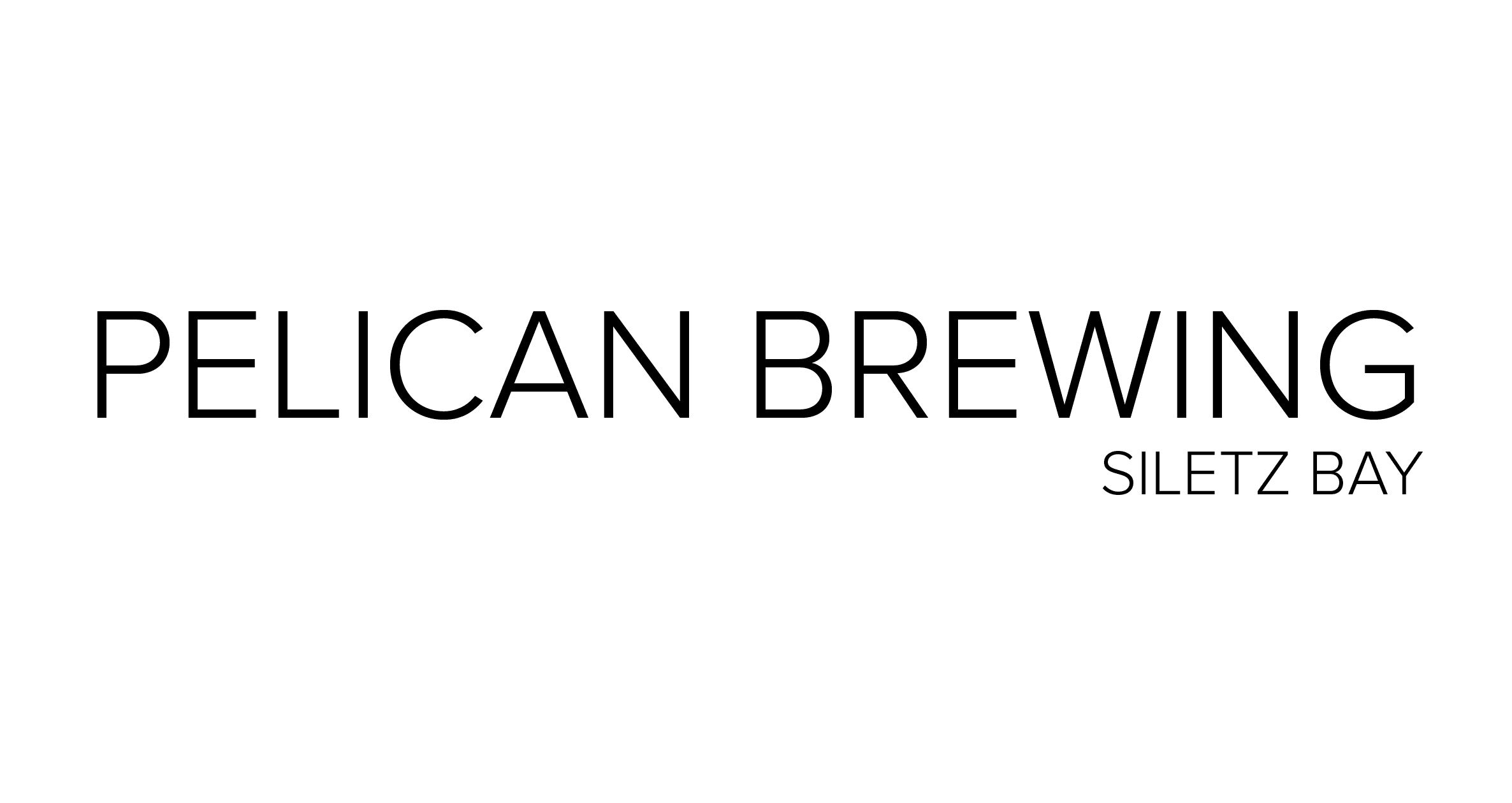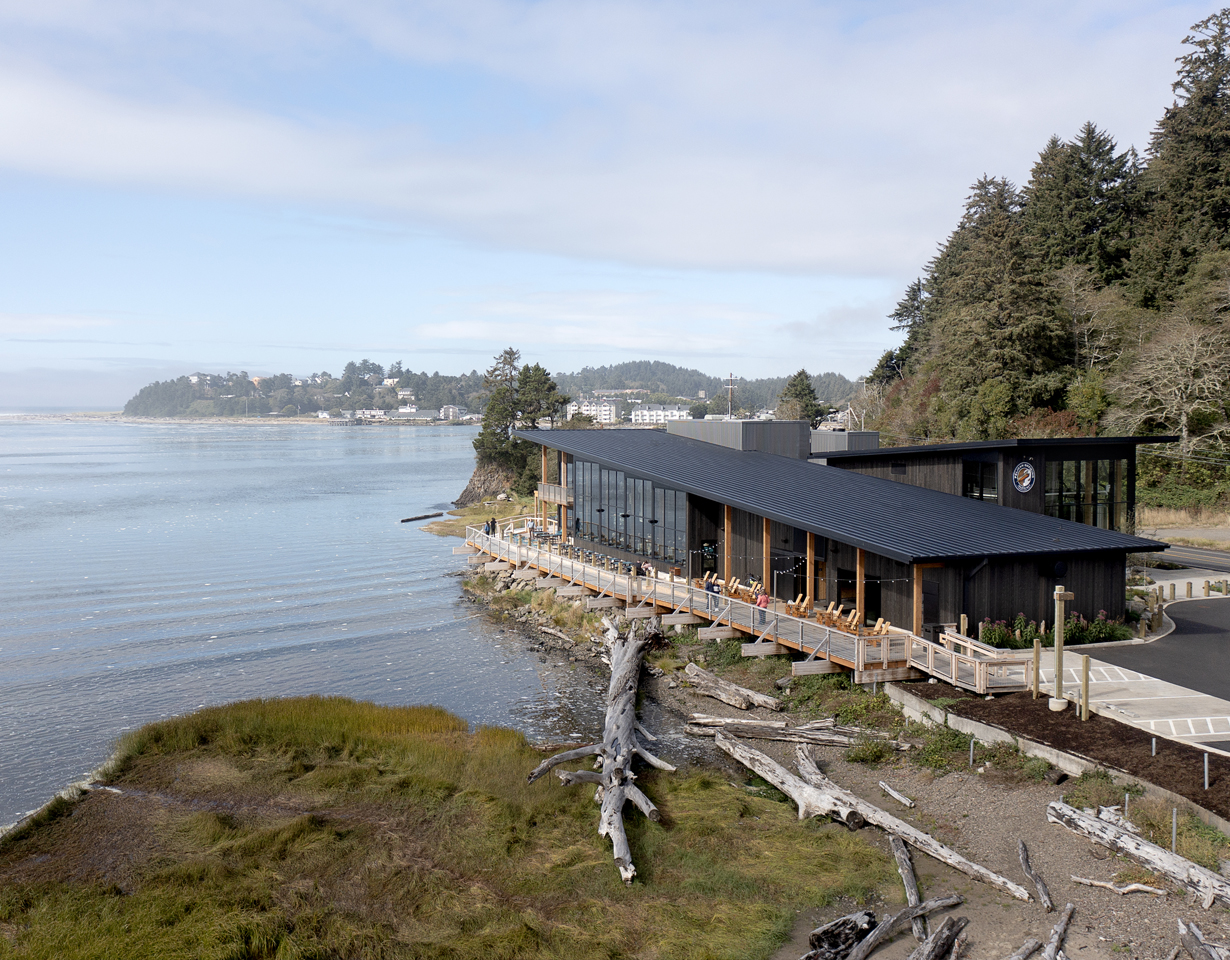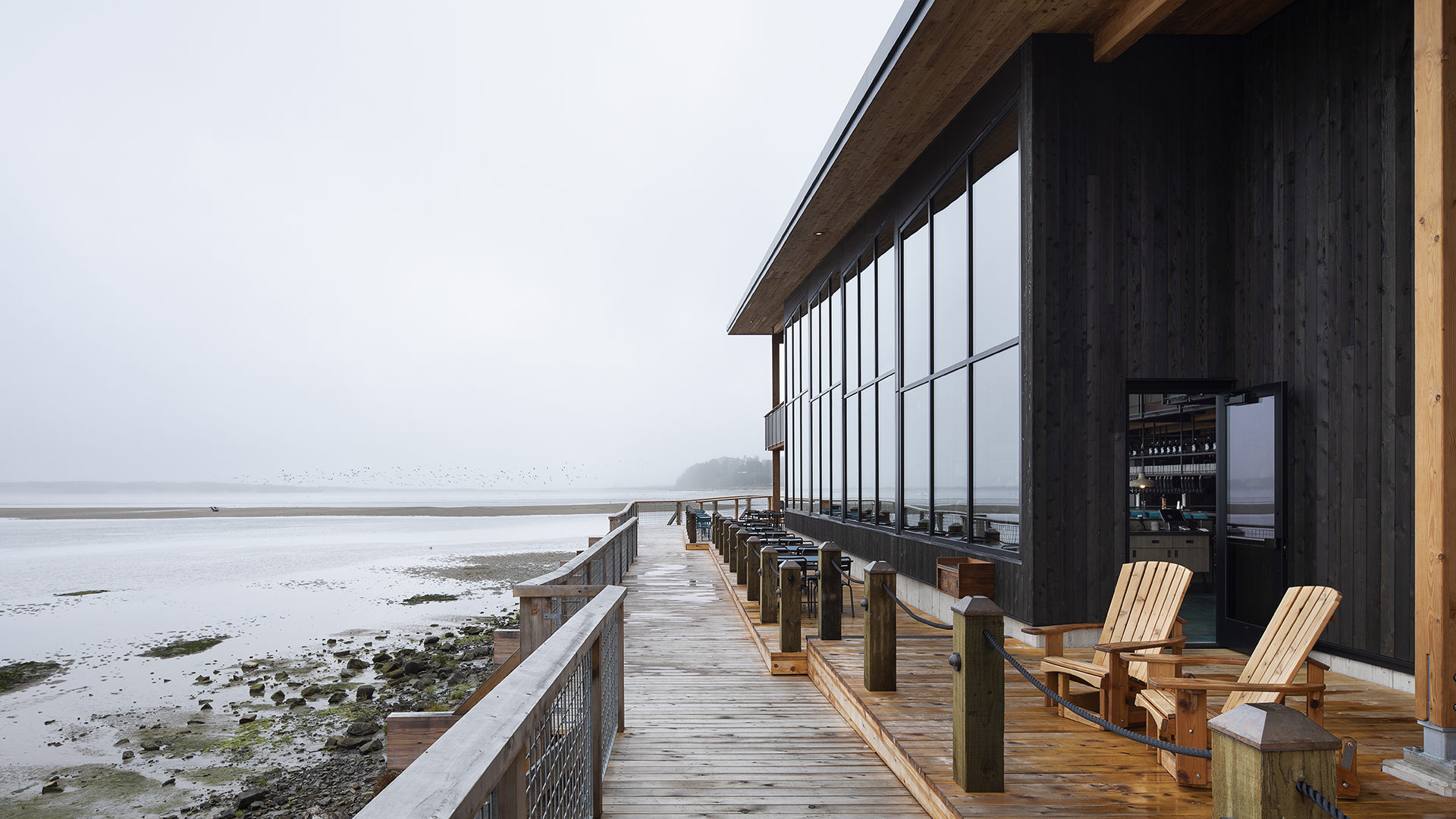 Located on a narrow sliver of land between the Siletz Bay and Highway 101 in Lincoln City, Oregon, this is the southernmost location of Pelican Brewing Company. The site embodies the natural beauty that the Oregon coast is known for, overlooking shifting tides and dramatic views of driftwood covered beaches.
Responding to the coastal environment, the program opens the building up to the outside, inviting it in. Two opposing shed roofs extend over interior and exterior spaces. These spaces are woven together, giving guests the feeling of being fully immersed in the atmosphere of the bay and beach.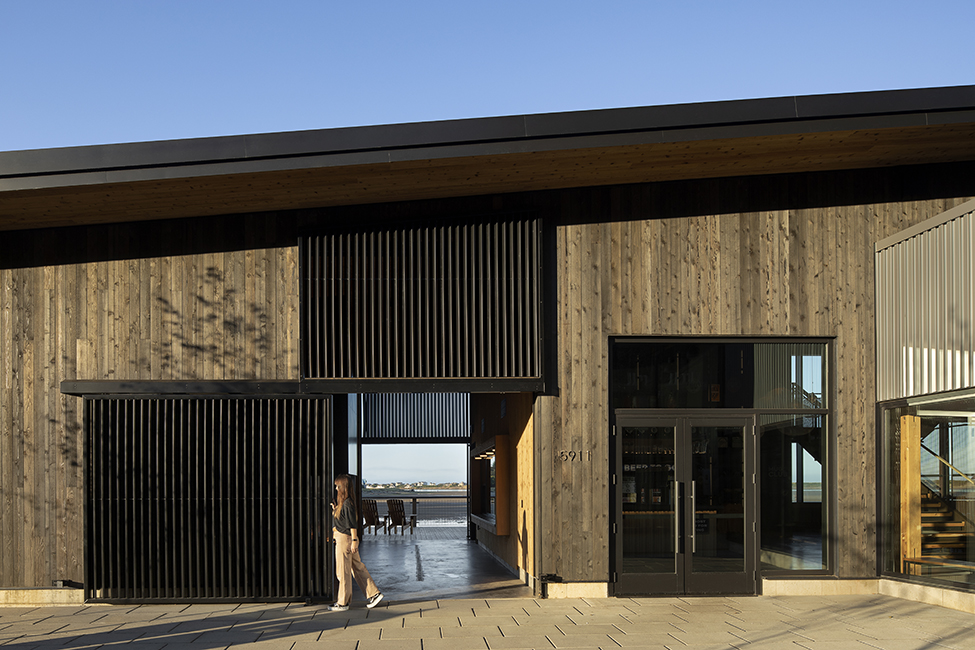 The parti reacts directly to both the adjacent seascape and highway, using two long offset shed buildings to maximize the access to waterfront views. Inspired by both coastal working buildings and the natural environment, the design draws on the twin forces of industry and destination hospitality that are part of the region's cultural heritage.
The bay facing shed welcomes patrons, inviting them through a procession that starts with a breezeway and inglenook, featuring a double-sided fireplace and dining area with access to a boardwalk and views of the shore.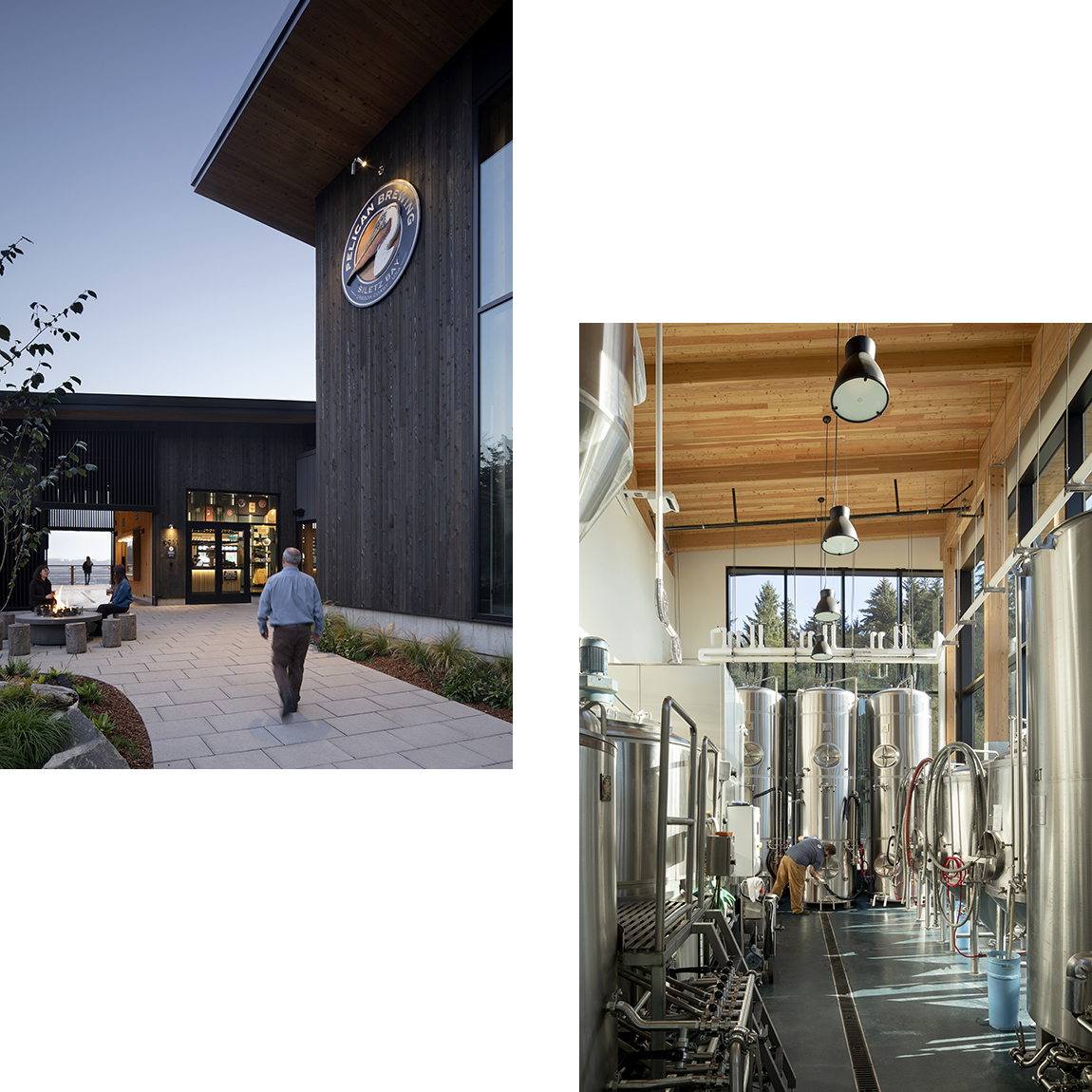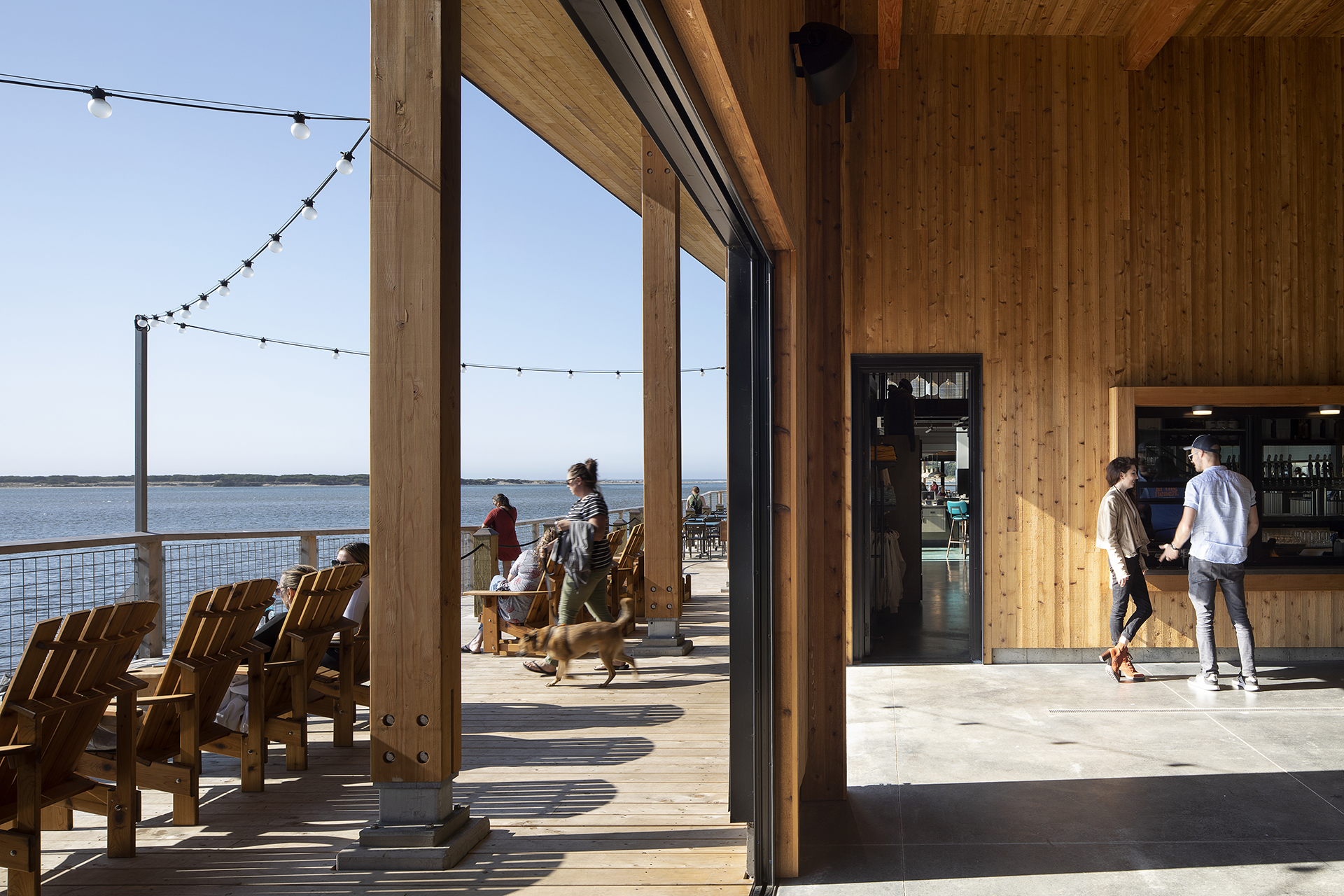 Inside the heavy-timber building, patrons pass through a growler station to enter a bar with open seating and the dramatic volume of the two story dining room. Extensive glazing opens these areas to views of the Siletz Bay out to the mouth of the Siletz River and beyond. More intimate dining spaces with balconies are connected to this volume, offering a variety of bay views.
An outdoor seating area and deck are situated in the notch of the two buildings, capturing coastal views to the northwest of the site while sheltering patrons from wind. A boardwalk will wrap around the site, providing guests access to points along the bay.