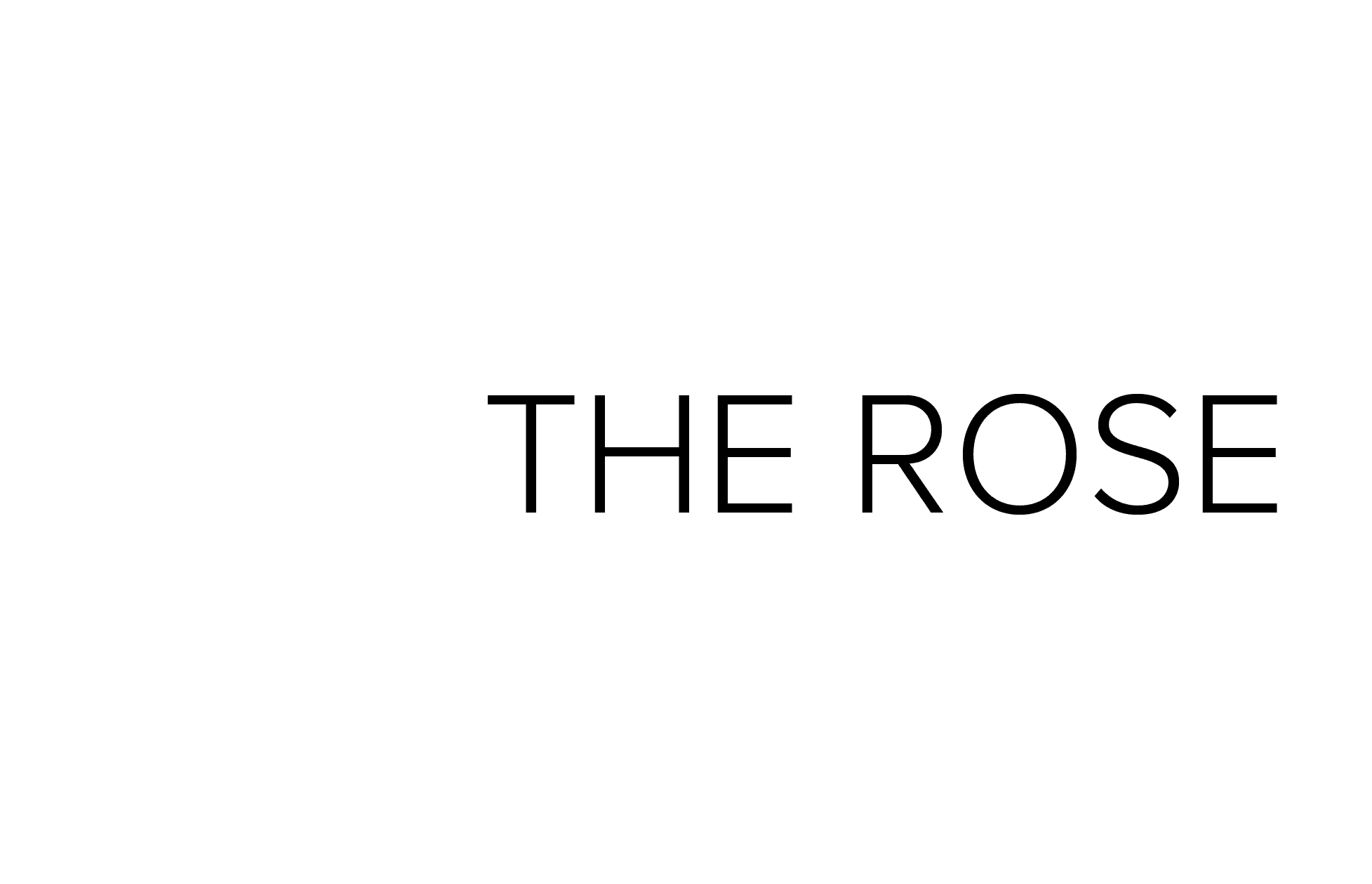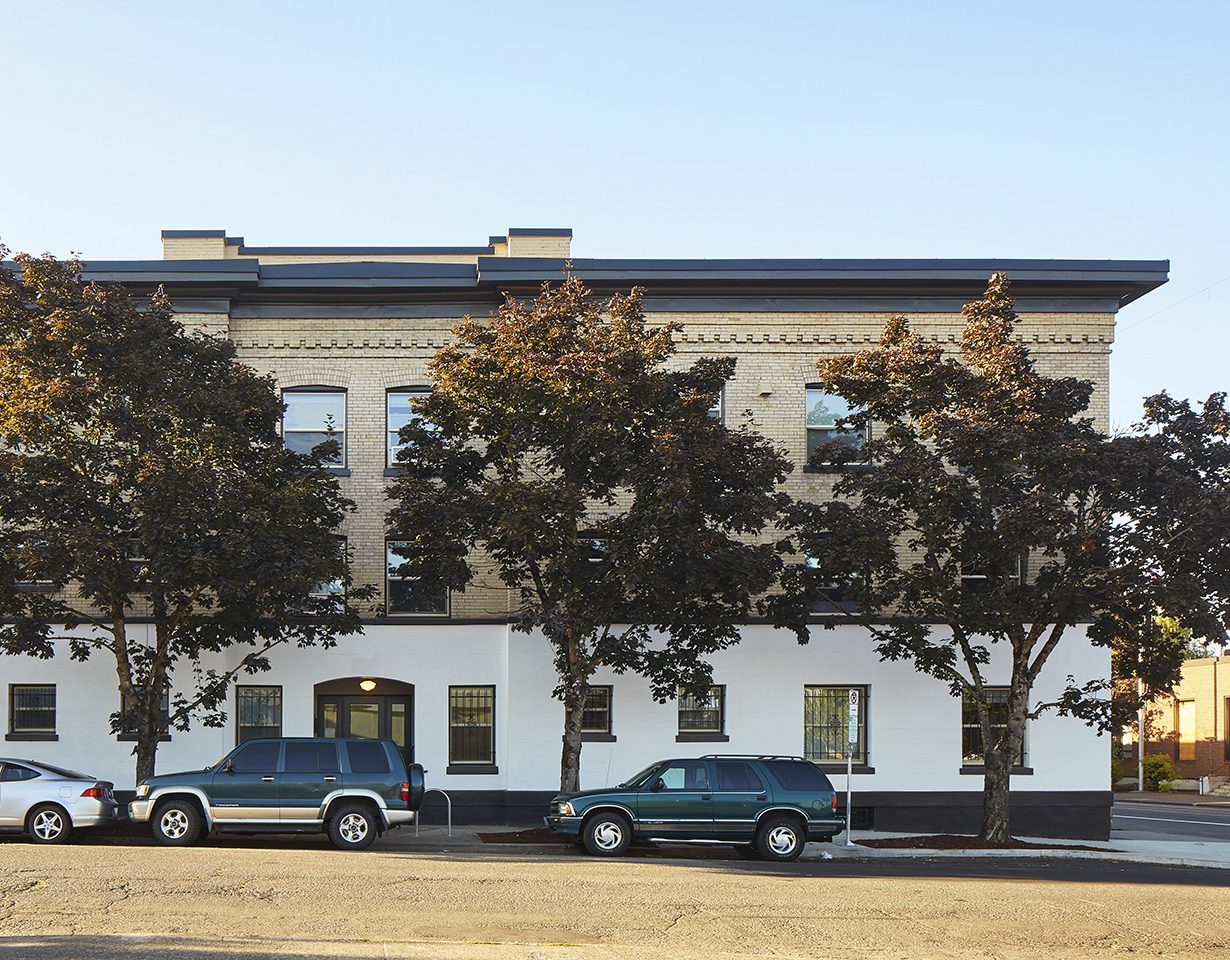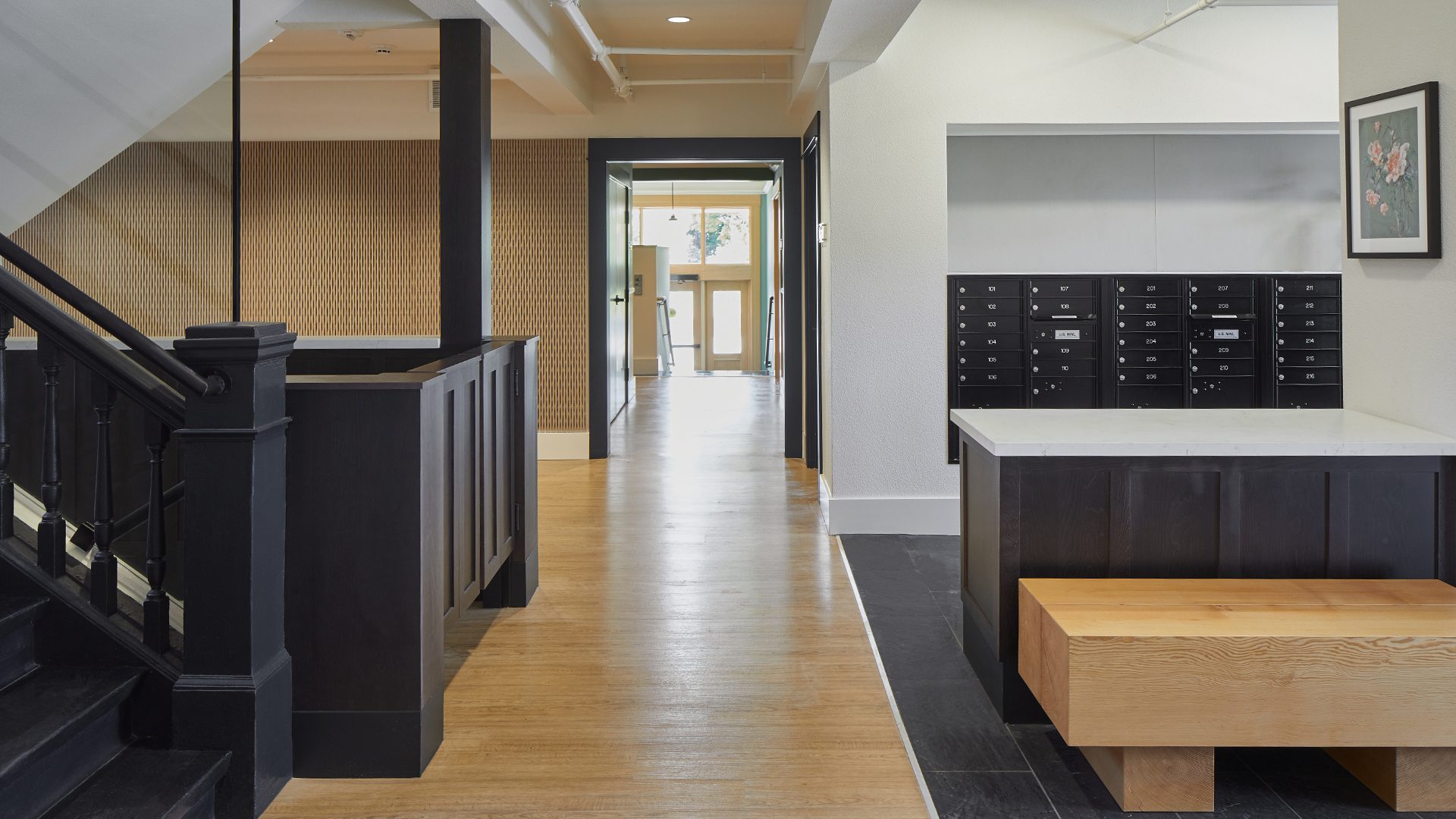 Located in Portland Oregon, The Rose Apartments fulfills the unique function of providing affordable and secure housing for single, previously homeless women. Working with Reach Community Development, the renovation of this historic building included an overall modernization and structural upgrade, providing necessary updates while preserving the structure's historic character.
Originally built in 1910, this unreinforced masonry structure is organized around a central courtyard with 3 stories and a partial basement. Work included a full seismic upgrade and extensive life safety, fire and accessibility upgrades. Interior and exterior finishes were completely updated, and new MEP systems were added. In order to meet HUD funding requirements, construction was completed in less than 11 months. The building was submitted and has been accepted to the National Register of Historic Places.
One of the primary goals of updating this unique SRO apartment building was to make the whole building a home for the residents by providing a variety of spaces that support community gathering and connection. The ground story has been reconfigured for more openness and flexibility, creating bright, light-filled spaces. The lobby and adjacent spaces were reconfigured and opened up to facilitate flow and interaction. A large community room and kitchen were added, as well as a multi-media room, laundry room and bike room.  Offices for staff and residential services were also provided. All units on the ground floor were upgraded to meet accessibility standards, and a new accessible entrance was added to the east side of the building.
Units located on the upper stories were upgraded with new finishes, fixtures, and appliances, and the corridors were restored. Shared kitchens on each floor were refreshed, as well, with new appliances, storage, and dining areas.
The building meets the Oregon Housing and Community Services Sustainable Development Standards and a rooftop solar array was installed.
Working with landscape architects Shapiro Didway, the courtyard was updated to include, a community barbecue and dining area, informal small seating areas and raised garden containers for residents to plant and maintain.
Prior to design, Jones Architecture completed a Capital Needs Assessment to assist the client in securing funding for the project. Jones Architecture also provided FFE design services on this project.