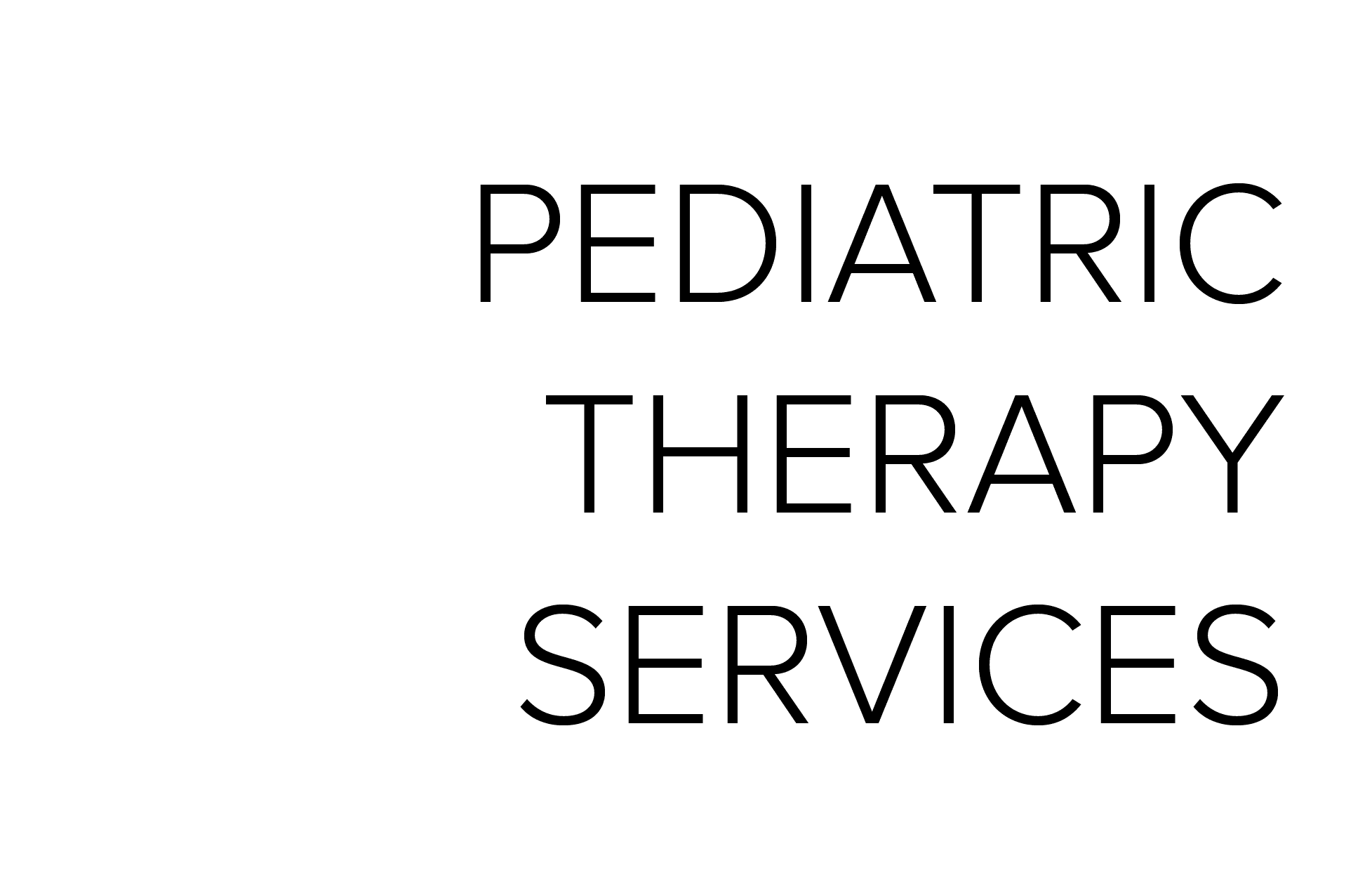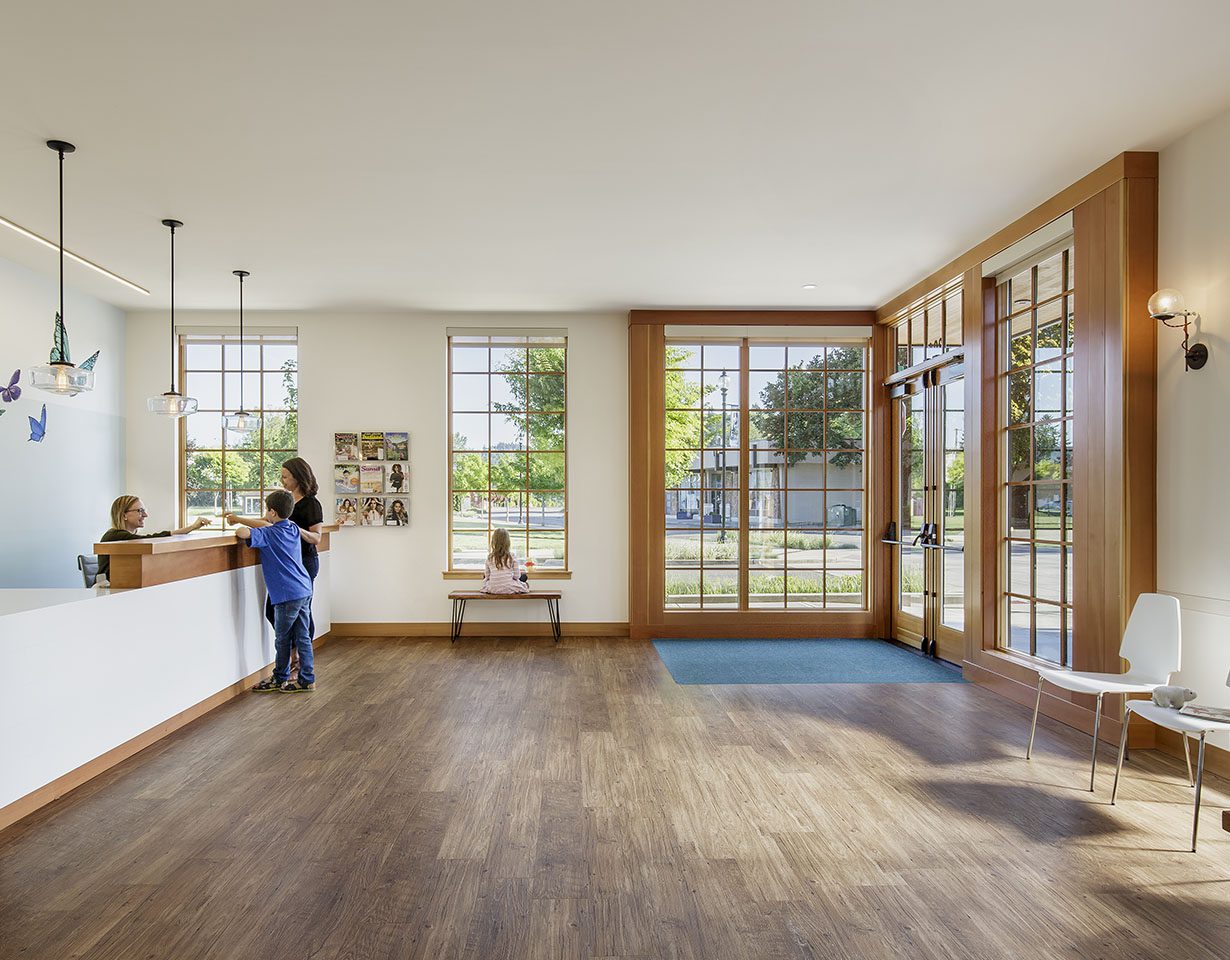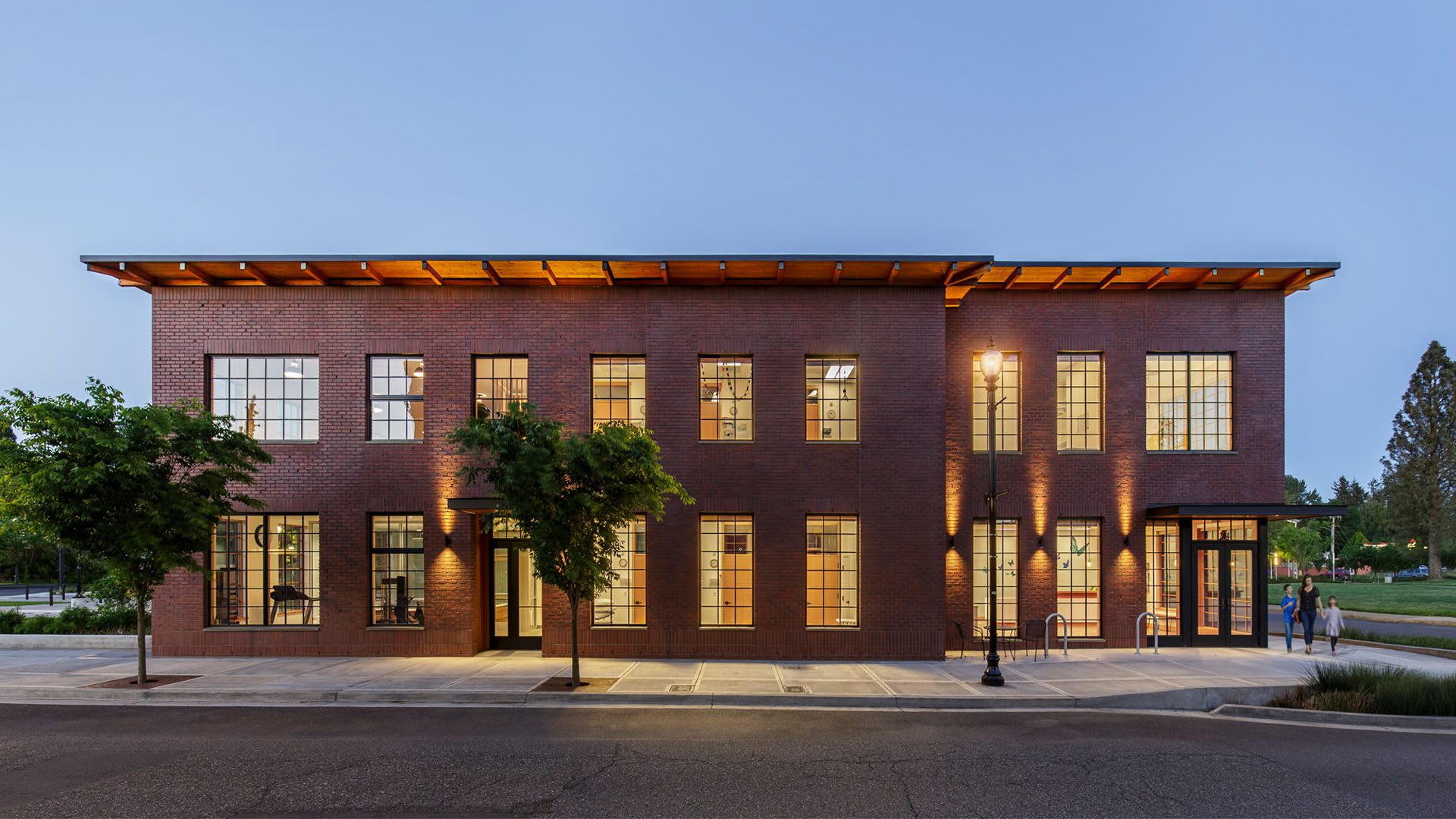 This new 8,500-square-foot building in historic downtown Gresham is home to the largest privately-operated pediatric physical therapy clinic in the Northwest. The clinic's owner chose this downtown location for its centrality and adjacency to a new city park, which she plans to integrate into her patients' treatment.
Given its historical context, this new building needs to be a good neighbor, and a de facto precedent setter, as downtown Gresham has not seen new development in years. We found inspiration in the historic downtowns of midsize cities across Oregon and took the best examples of classic brick buildings from places like Bend, McMinnville, and Jacksonville. We paid particular attention to details such as building height, bay sizes, brick details, and window mullion dimensions while keeping this contemporary structure clean, simple, and modern.
The corners feature large windows offering views into active uses such as therapy gyms, a pool, and a large meeting room. In response to the City of Gresham's concern about a single, dominant use adjacent to the park, we added a 500-square-foot retail space, intended for an ice cream shop, directly across from this civic amenity.
This is the first phase of a two-part project and includes a master plan for parking and utilities for both phases.