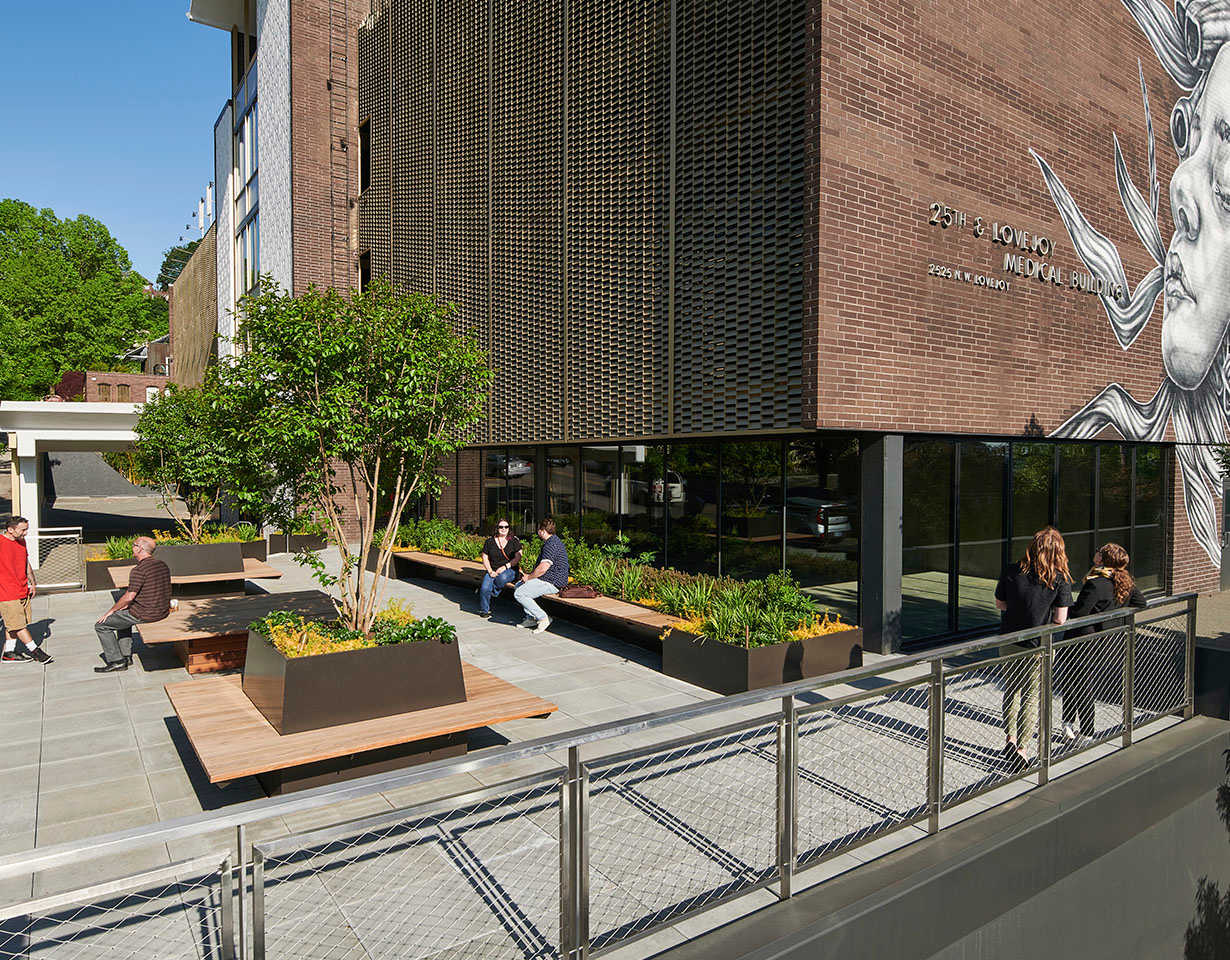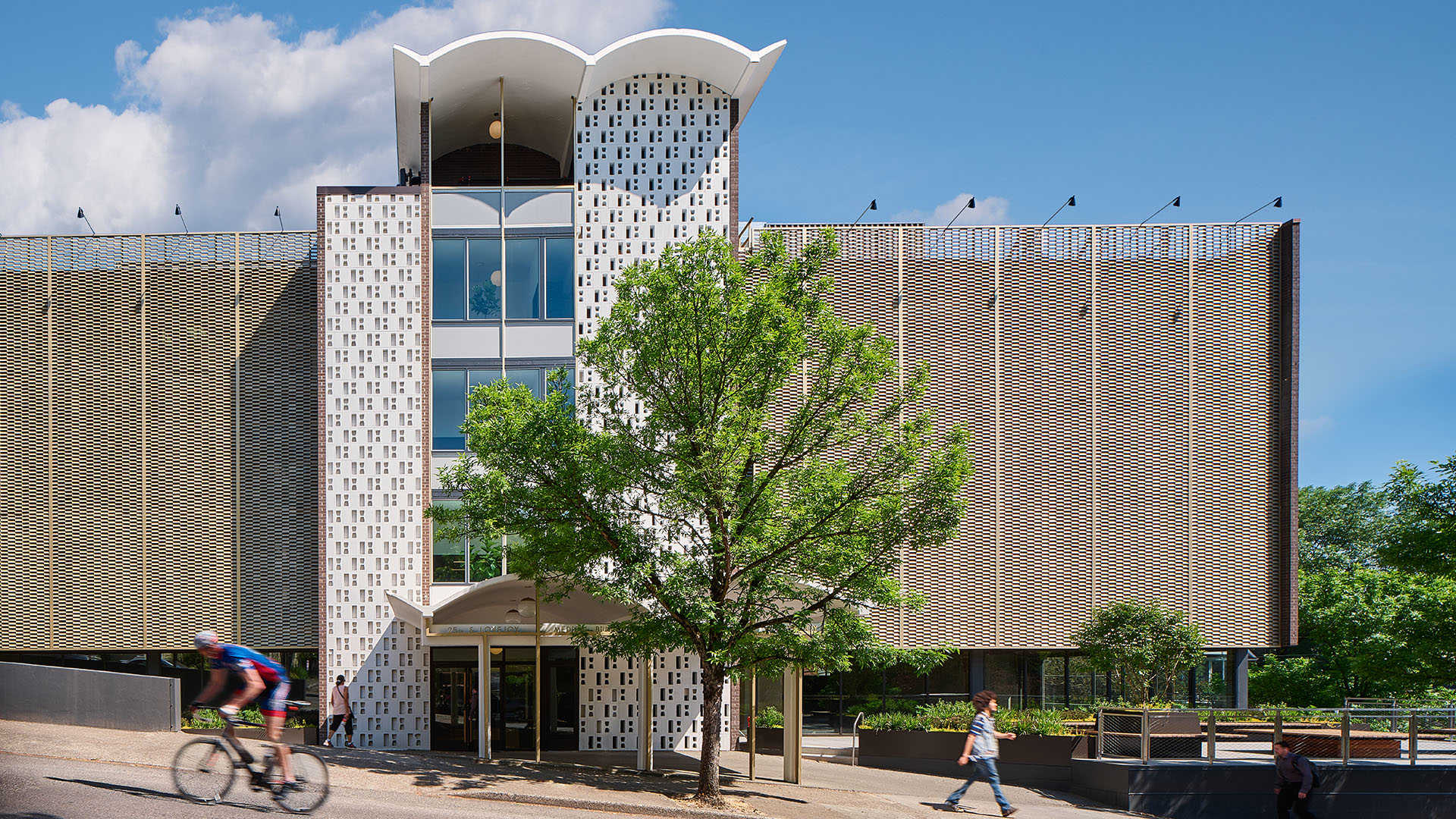 This modernist icon, designed by architect James Gardiner, is located at NW 25th and Lovejoy in Portland. Except for tenant remodels and the addition of an elevator, the 39,000-square-foot building had been largely unchanged since its initial construction in 1965. Jones Architecture provided a thoughtful renovation to the building, updating the exterior, lobby, corridors and common areas.
Our work on the building's exterior included repainting the building's screens and realigning the louvers that are featured prominently in the façade. "Soul", a mural by world-renowned Mexican street artist, Paola Del Fin, now graces the eastern façade. We altered the transitions between indoor and outdoor space at the terrace and street level. Working with Lango Hansen Landscape Architects, we added a generous outdoor gathering space with built-in planters and seating. A brick guardrail was removed and replaced by one fabricated from woven stainless steel mesh which restored the architect's original intent for a terrace that's more open to the street. These changes created a friendlier, softer edge between the building and its neighborhood.
Inside, we removed the drop ceilings and the bulky, antiquated HVAC system they concealed. The mechanical system was replaced with a new, carefully-integrated, energy-efficient solution, concealed by a natural wood slat ceiling and integral lighting. New terrazzo floors are accentuated with brass inlays in a custom geometric pattern. The lobby features a wood slat screen that splays out in a lenticular pattern, shielding views to the parking lot on the rear side of the building. The screen was designed in collaboration with and fabricated by Steelab.