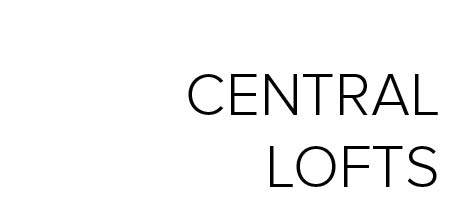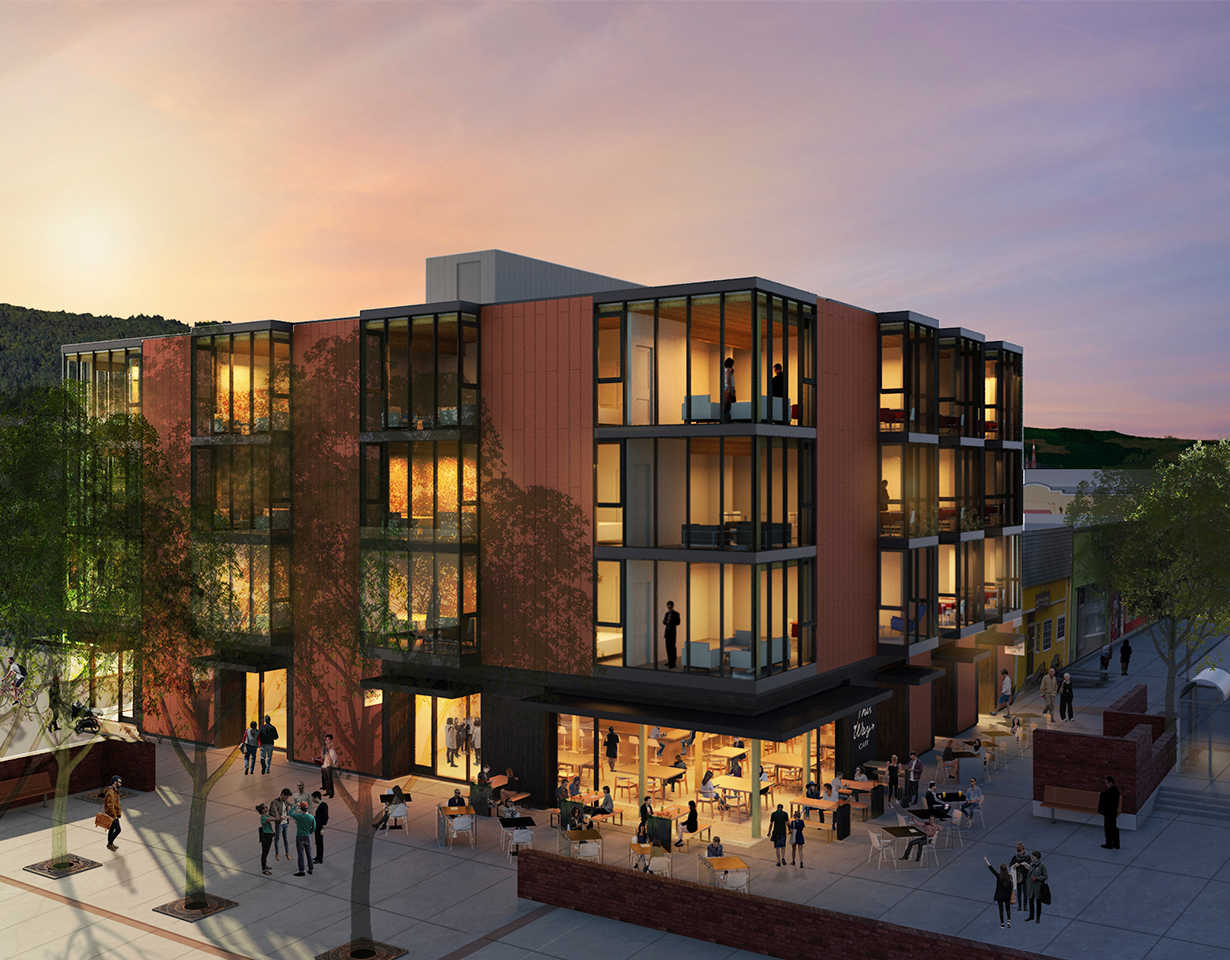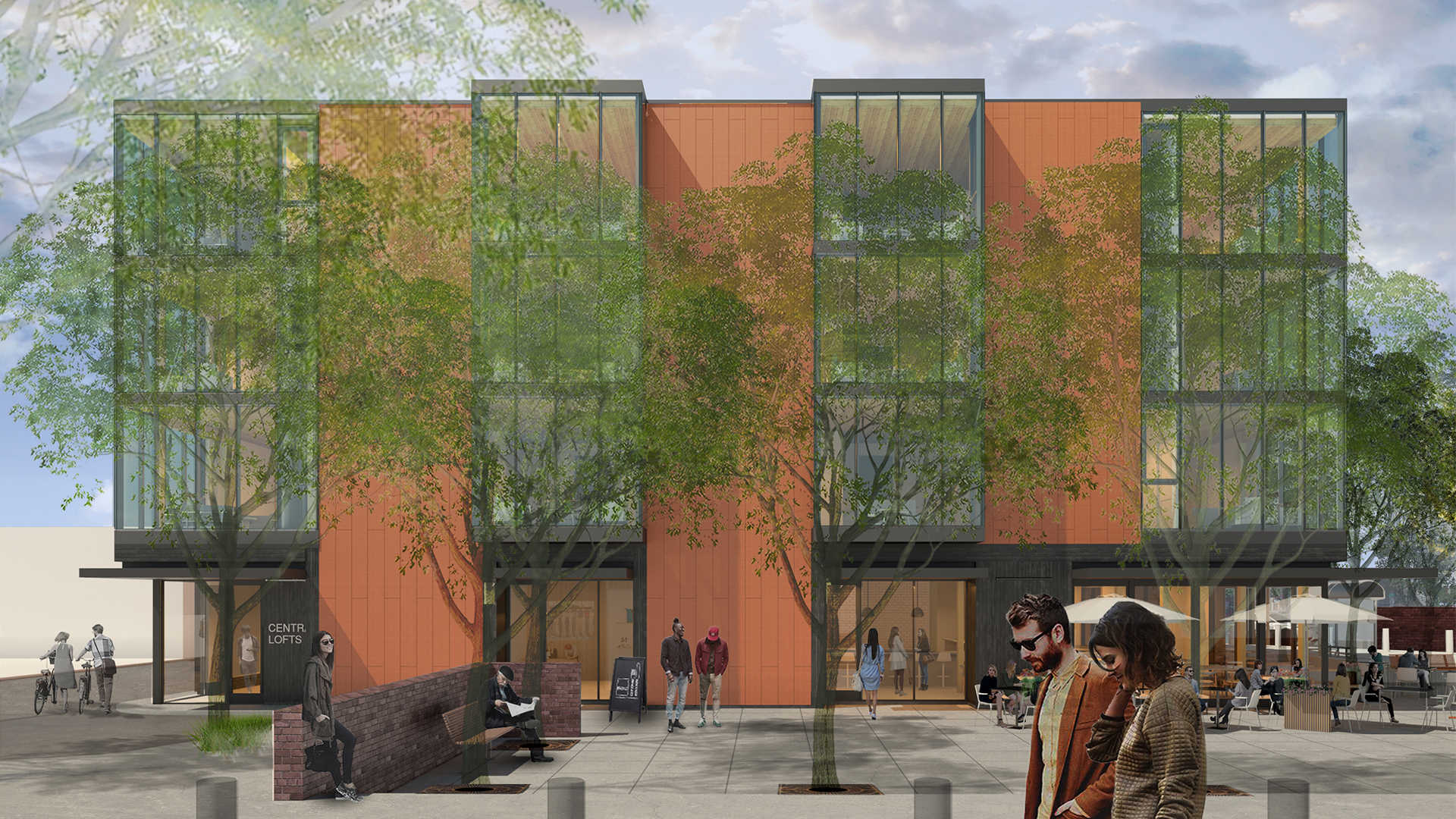 Situated in the heart of St. Johns, Central Lofts is our second project in this north Portland neighborhood. This mixed-use building features three public faces, a unique asset for a compact urban site. Formerly the home of the Central Hotel, the site stands at the corner of N Philadelphia and N Lombard near the St. Johns bridgehead, facing the St. Johns Plaza, a major public space in the downtown St. Johns community. 
The ground floor of Central Lofts features an inviting lobby and bike room for residents as well as commercial spaces that open onto the St. Johns plaza, offering ample opportunities for restaurant or cafe activity to spill out into the bustling public space. On the upper levels, studio and one bedroom apartments enjoy views of the neighborhood and Forest Park through jewelbox-like oriel windows that extend out over the plaza, knitting this structure into the fabric of the community. 
Central Lofts features a cross laminated timber structure, a sustainable material and natural resource. We are proud to be among a pioneering group utilizing a cross laminated timber (CLT) structure in multifamily projects. Using mass timber drastically reduces the carbon footprint of construction projects, and allows for a shorter construction period, reducing both cost and the impact that the development will have on the surrounding community.