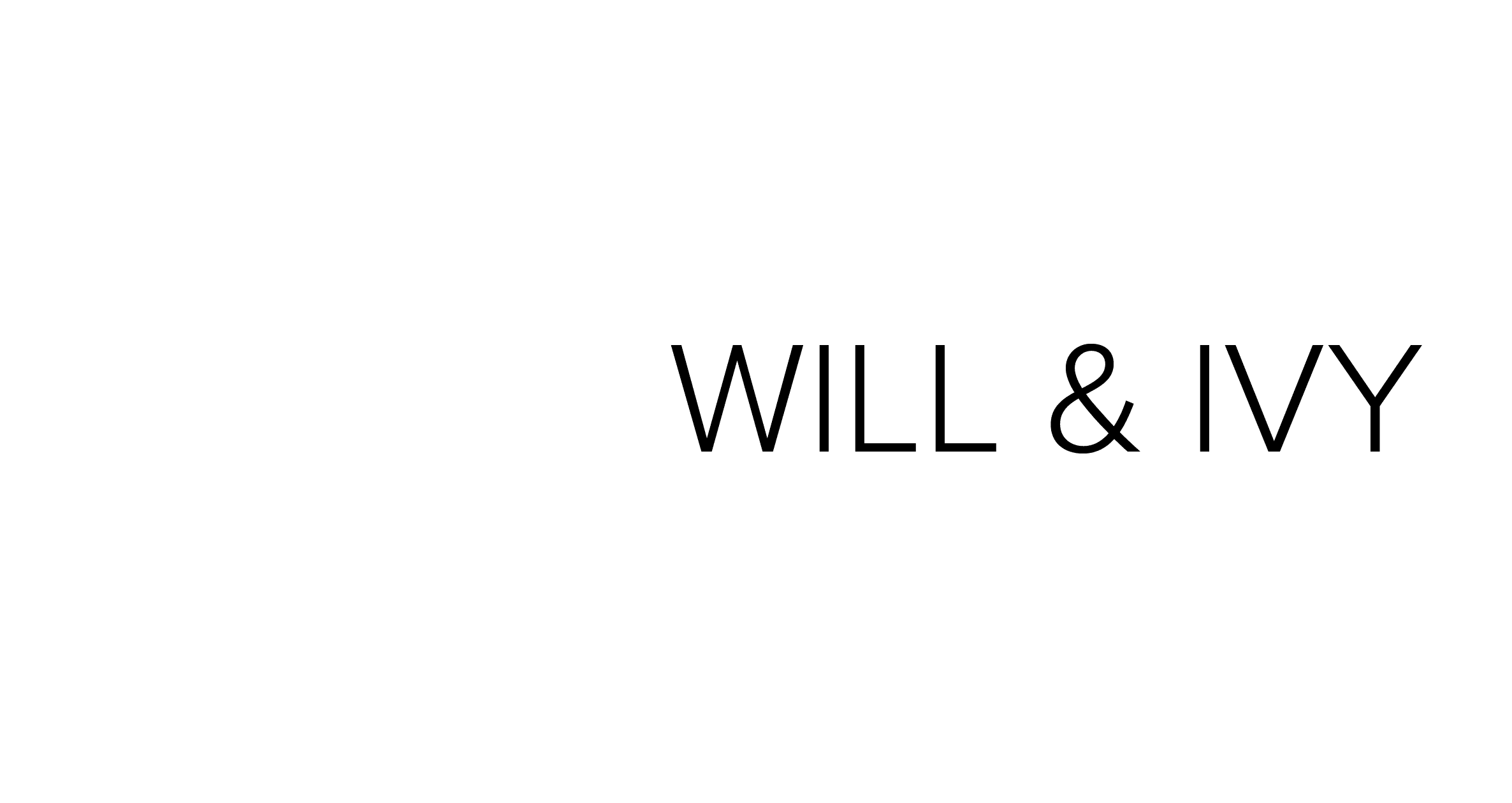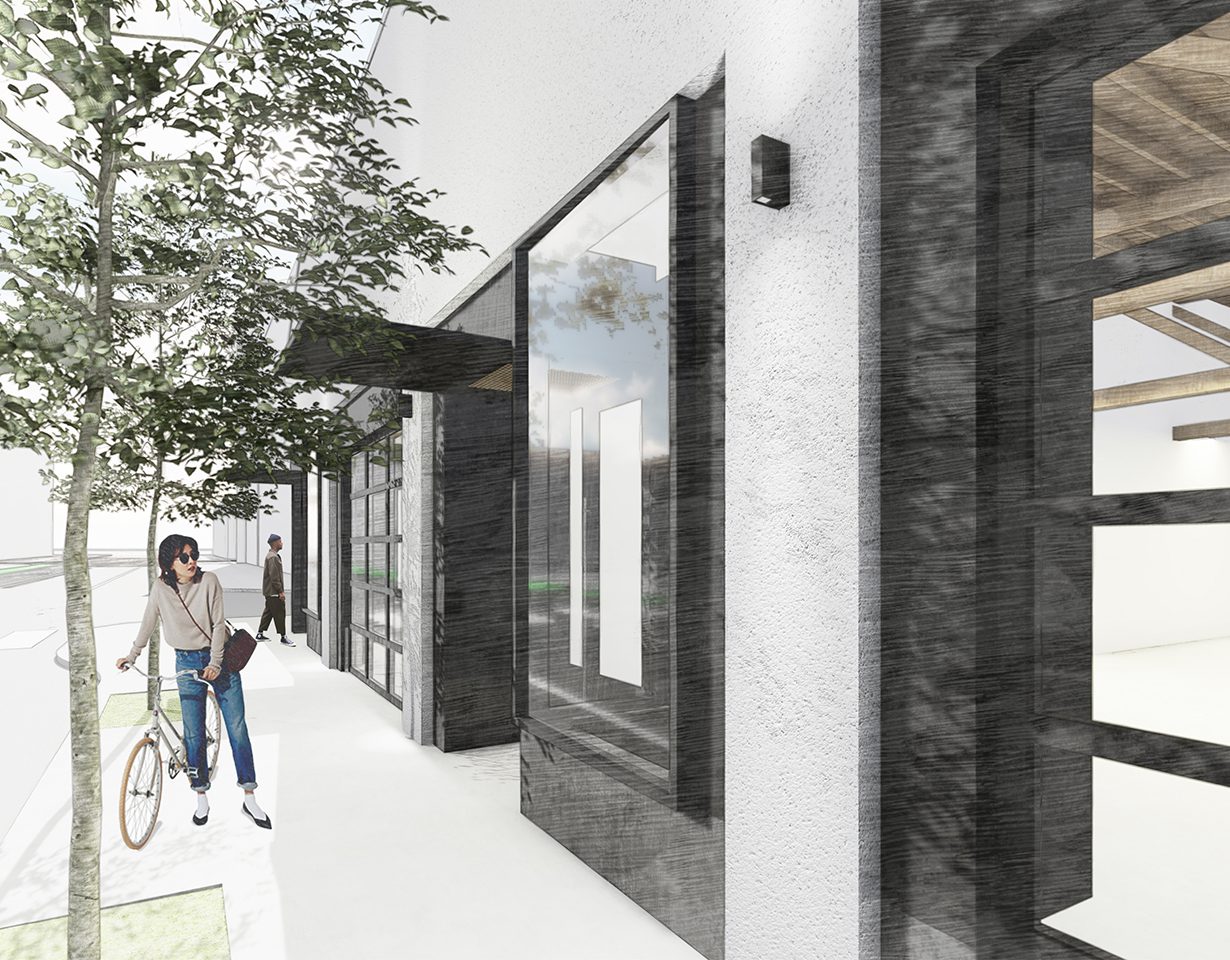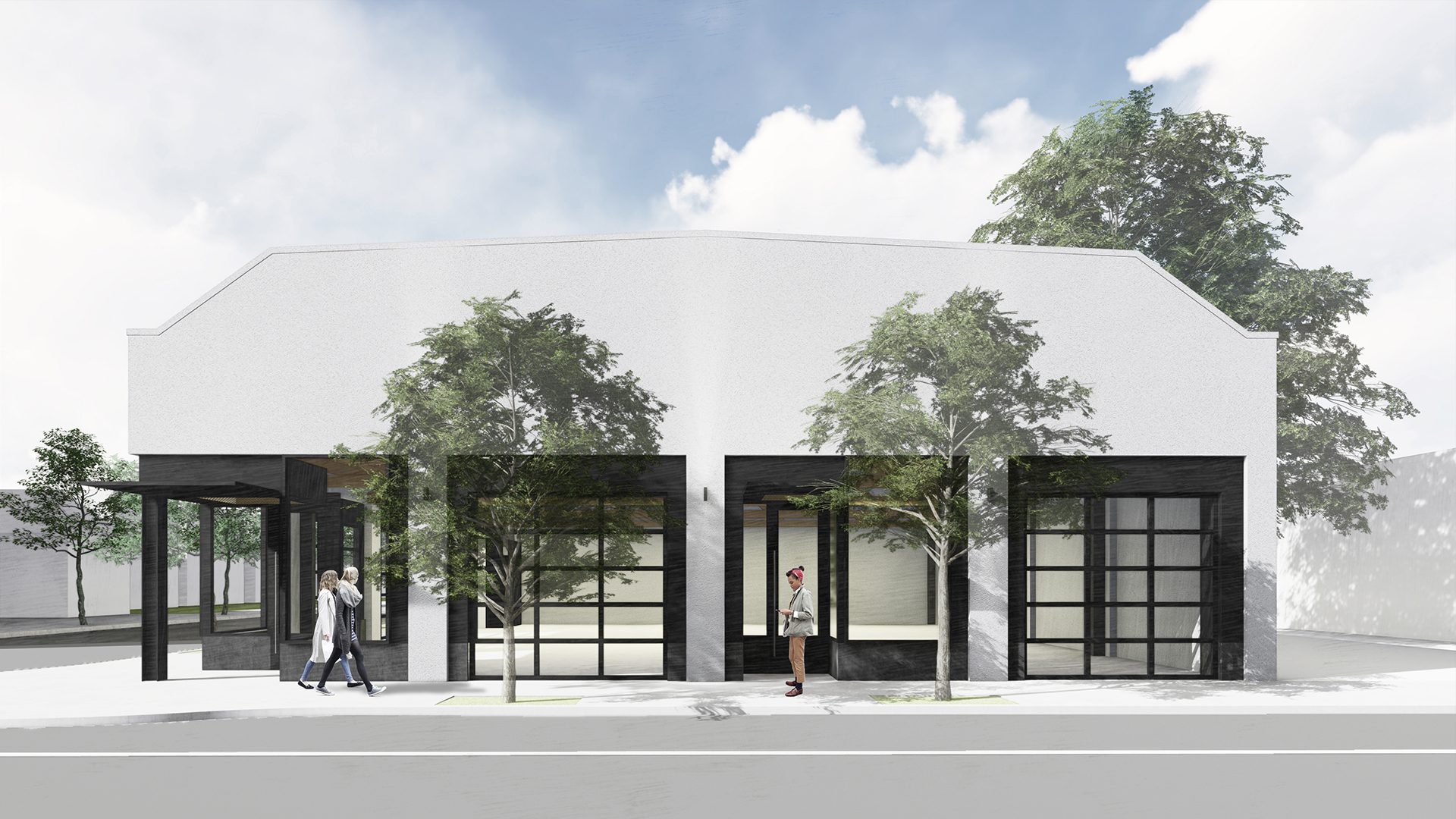 This former warehouse building currently sits vacant on Portland's North Williams Avenue. Built in 1916, it has seen multiple renovations, resulting in solid exterior walls that detach it from the public realm of this lively multimodal thoroughfare. The building will be seismically retrofitted and updated, preserving its industrial character, while bringing it into alignment with current codes, tenant needs, and urban design standards.
The original roof structure is composed of a series of bowstring trusses that will be restored and become a prominent feature of the interior space. The clear-spanning structure allows for an open and flexible floor plan to accommodate a variety of future uses.
Exterior work includes the removal of masonry infill along the two street facades; these bays will be filled new glass and metal storefront. Multiple bays will have operable over-head doors to allow the interior spaces to actively engage with the sidewalk and street. The building will receive new entry canopies, updated lighting, and a fresh paint job over repaired stucco.
The project has been submitted for Design Review and is under permit review.