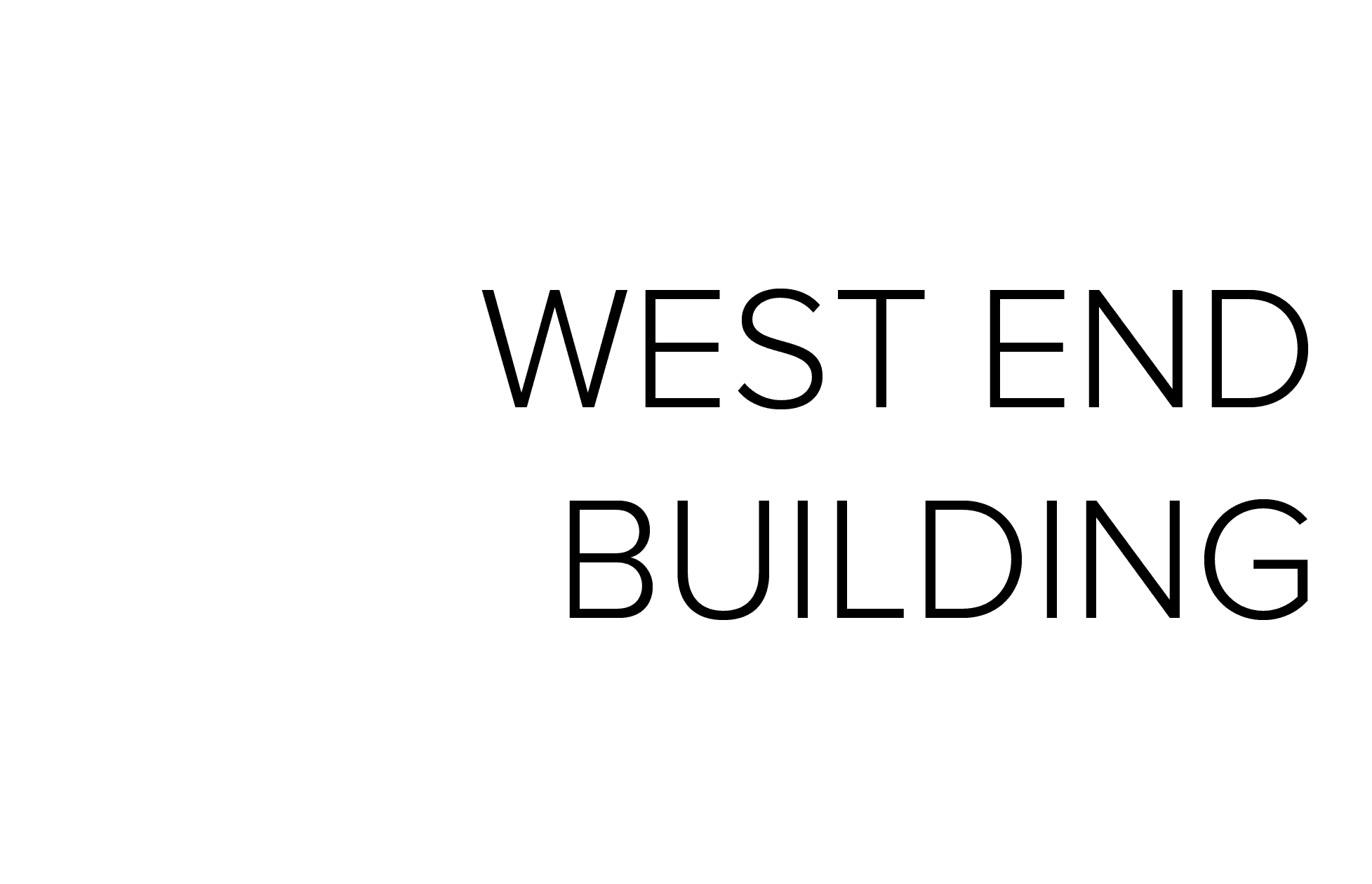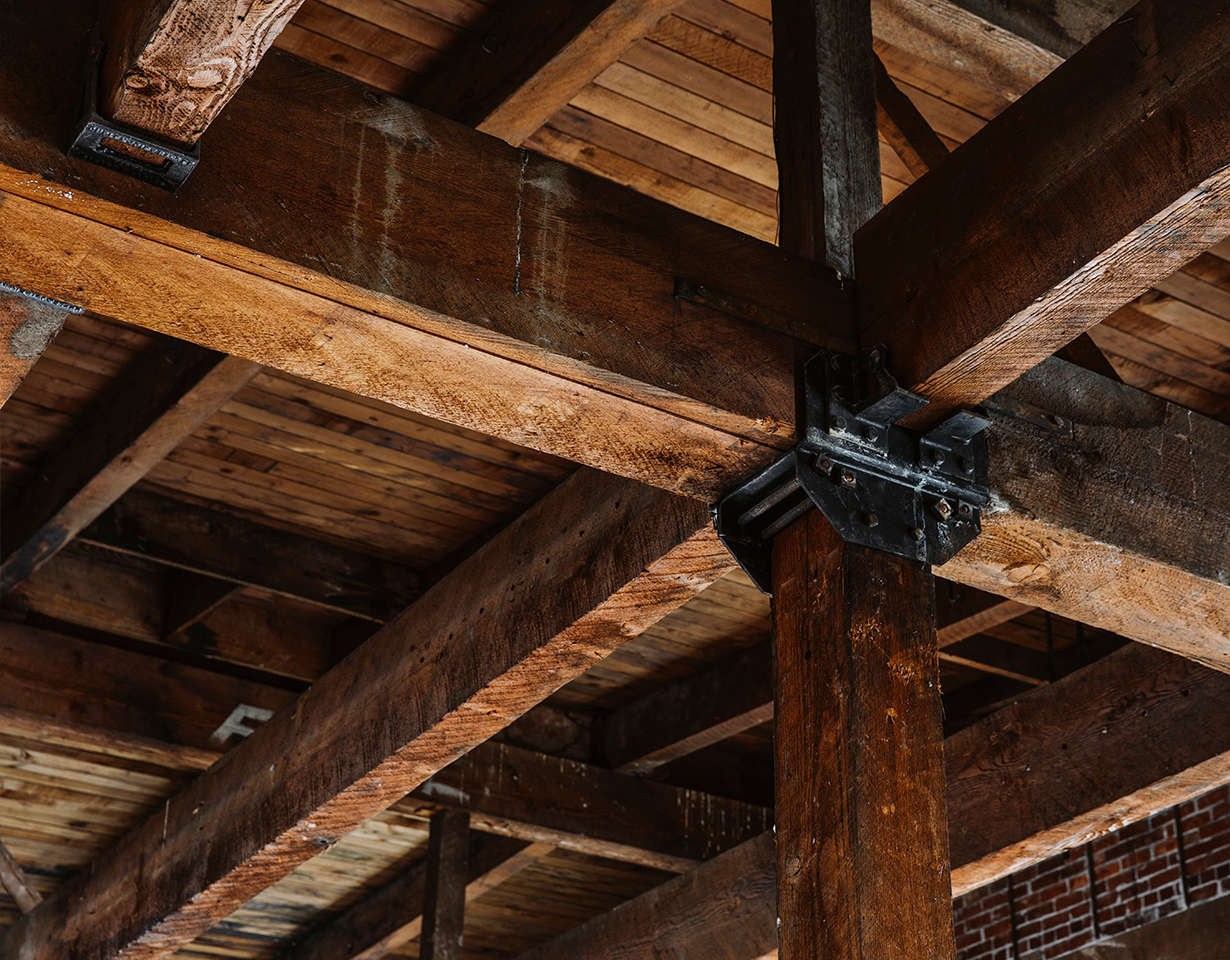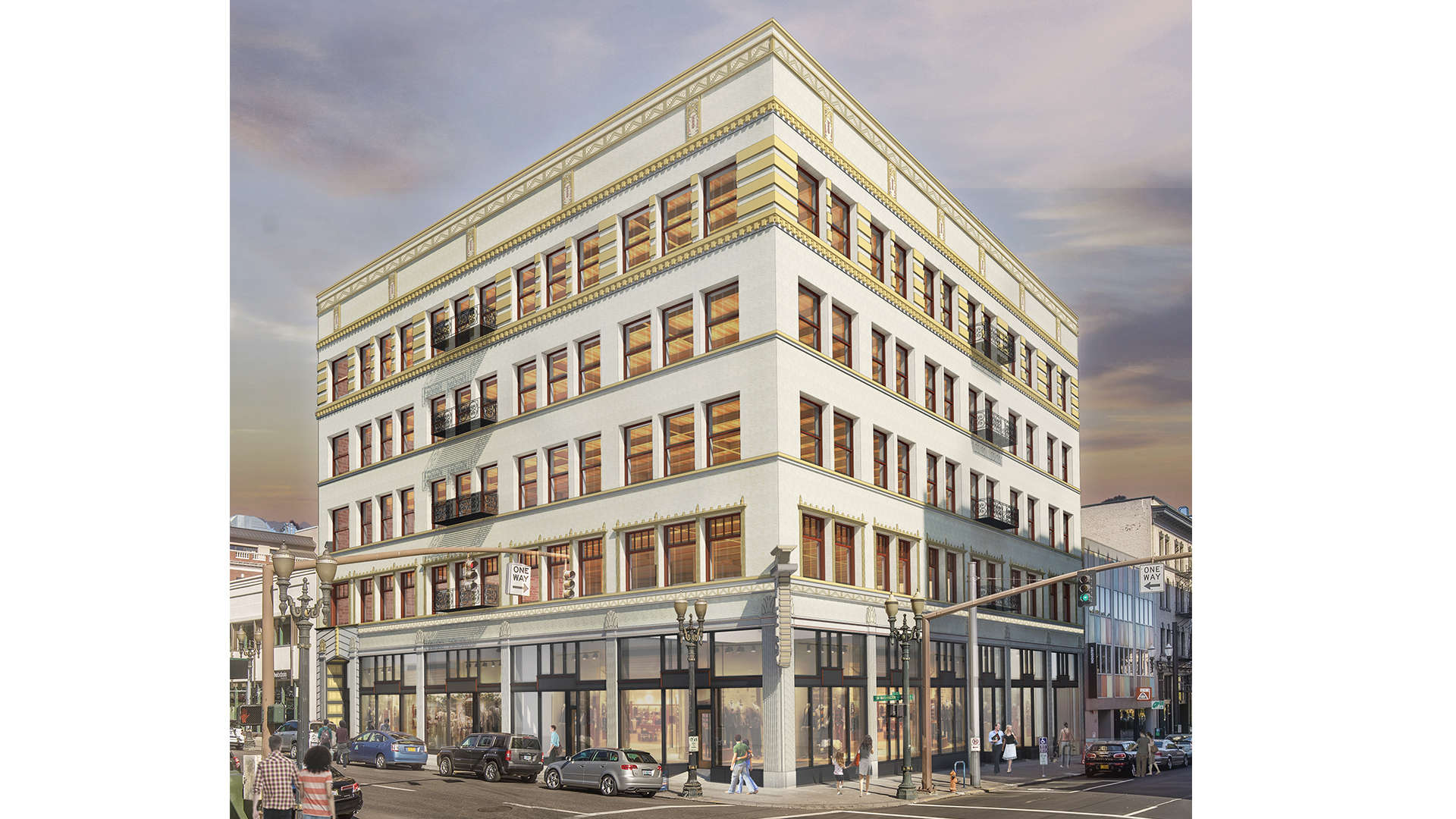 The West End Building is located on the corner of SW 10th and Washington at the edge of Portland, Oregon's Pearl District. The revitalization of this 5-story structure, over 100 years old, will include the restoration of the building exterior, a full interior renovation, and a major seismic upgrade. The building is also in the process of being listed on the historic register.
Originally built in 1906 and formerly known as The Fleidner Building, the structure has served multiple functions throughout its history.  In the early 1930s, the building underwent a modernization effort which resulted in the building's intricate Art Deco façade. Revitalization work will preserve the stucco and terra cotta detailing along with other memories of the building's past lives. Restoration of the ground story will include the expansion of the lobby and the preservation of the existing retail spaces along SW 10th and Washington. The historic stair and wood panel detailing in the lobby will be restored, and large windows in the stairwell will bring natural light down into the heart of the space. A new elevator and building amenities will be added.
On the upper levels, the original heavy timber construction, cast-iron column connections, and old-growth wood decking will remain exposed, preserving the rich and textured material palette. The oversized wood windows will be replaced to match the originals. A rooftop deck will be added, providing views over the Pearl District and out to Mt. St. Helens.