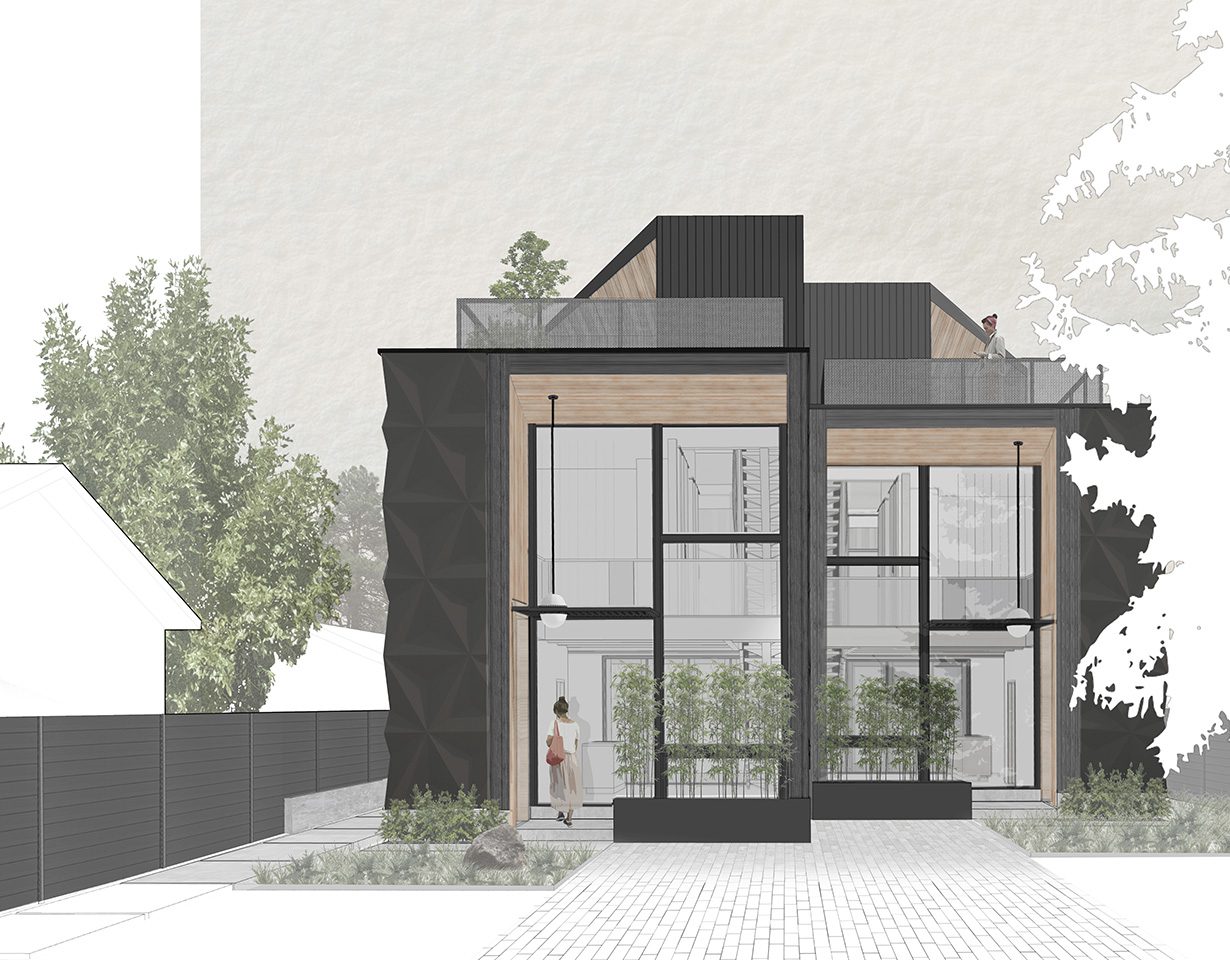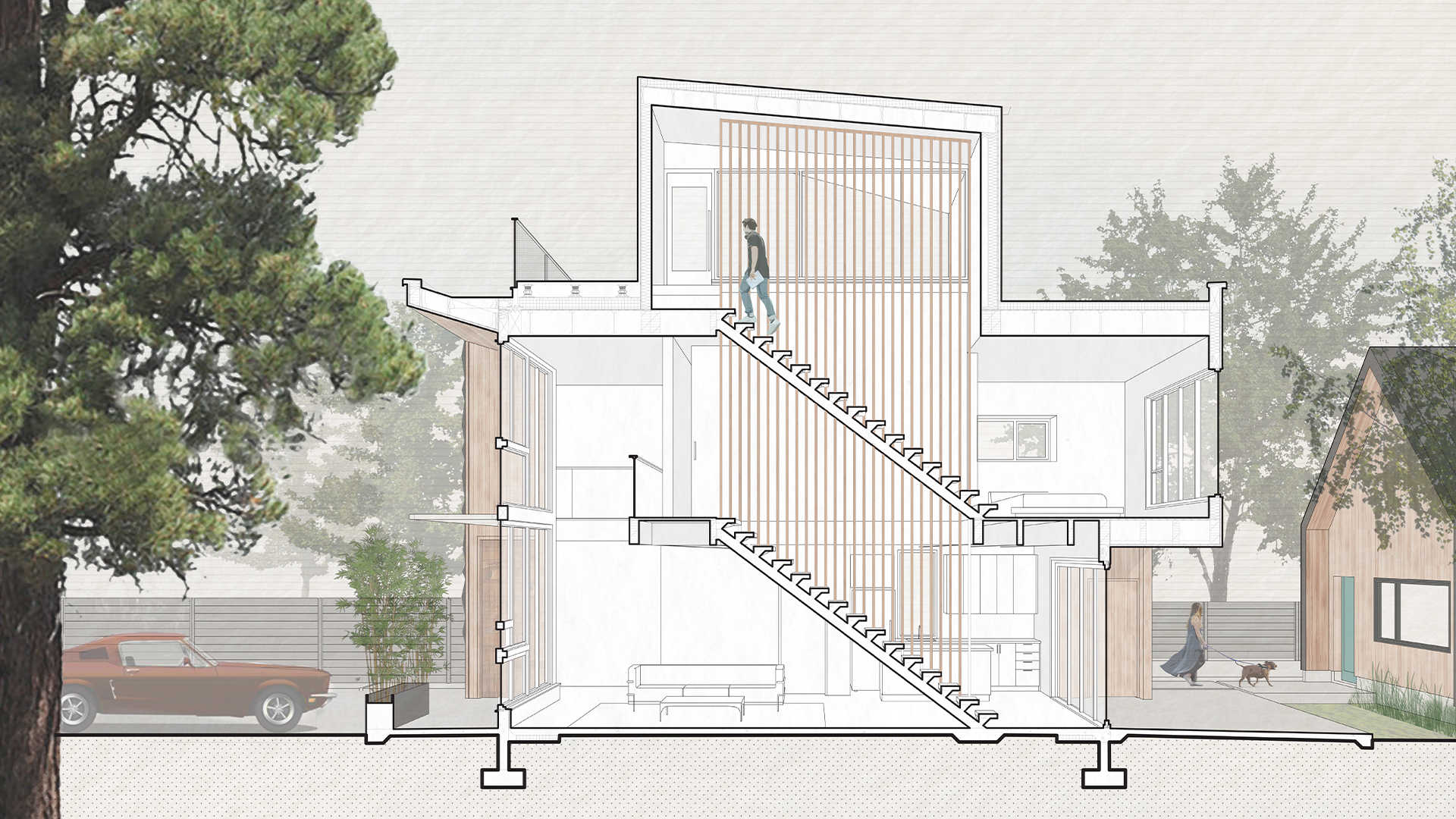 As the City of Portland grows up rather than out, we face a challenge: introducing infill projects that preserve the best of our old neighborhoods while increasing density and housing opportunities. Recent zoning changes in the Creston-Kenilworth neighborhood allow this 5,000-square-foot site to be developed with four housing units. However, it was already home to a majestic urban redwood. We decided to preserve the distinctive tree and develop a three-unit design that responds gracefully to the site's unique conditions.
To maximize usable outdoor space, we have designed a duplex on the street side of the lot, rather than develop two detached skinny houses. On the back half of the lot, we added an ADU. The main dwelling units are a compact 1,200 square feet in size and include an open floor plan on the ground level and convertible spaces on the second level that can be transformed depending on the level of privacy required. Both units include a sculptural roof penthouse that brings residents up to a generous roof deck and brings light down into the core of the spaces below. The project offered us the opportunity to collaborate with our long-time partners Steelab.
For years, we have worked with their fabrication shop to deliver highly custom steel and wood components at all scales to our mutual clients. In this case, the client is the fabricator, and this dynamic allowed for a unique shorthand to emerge throughout the process. Using sketching, file sharing, and everything in between, we collectively developed a design into which the prefabricated custom components could fluently plug in. These components range from railing details to the sculptural stair and wood screen to the striking folded-steel exterior cladding that wraps the building. The result is a unique, modern take on small-scale housing infill.