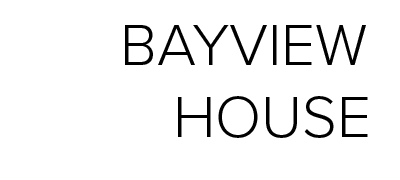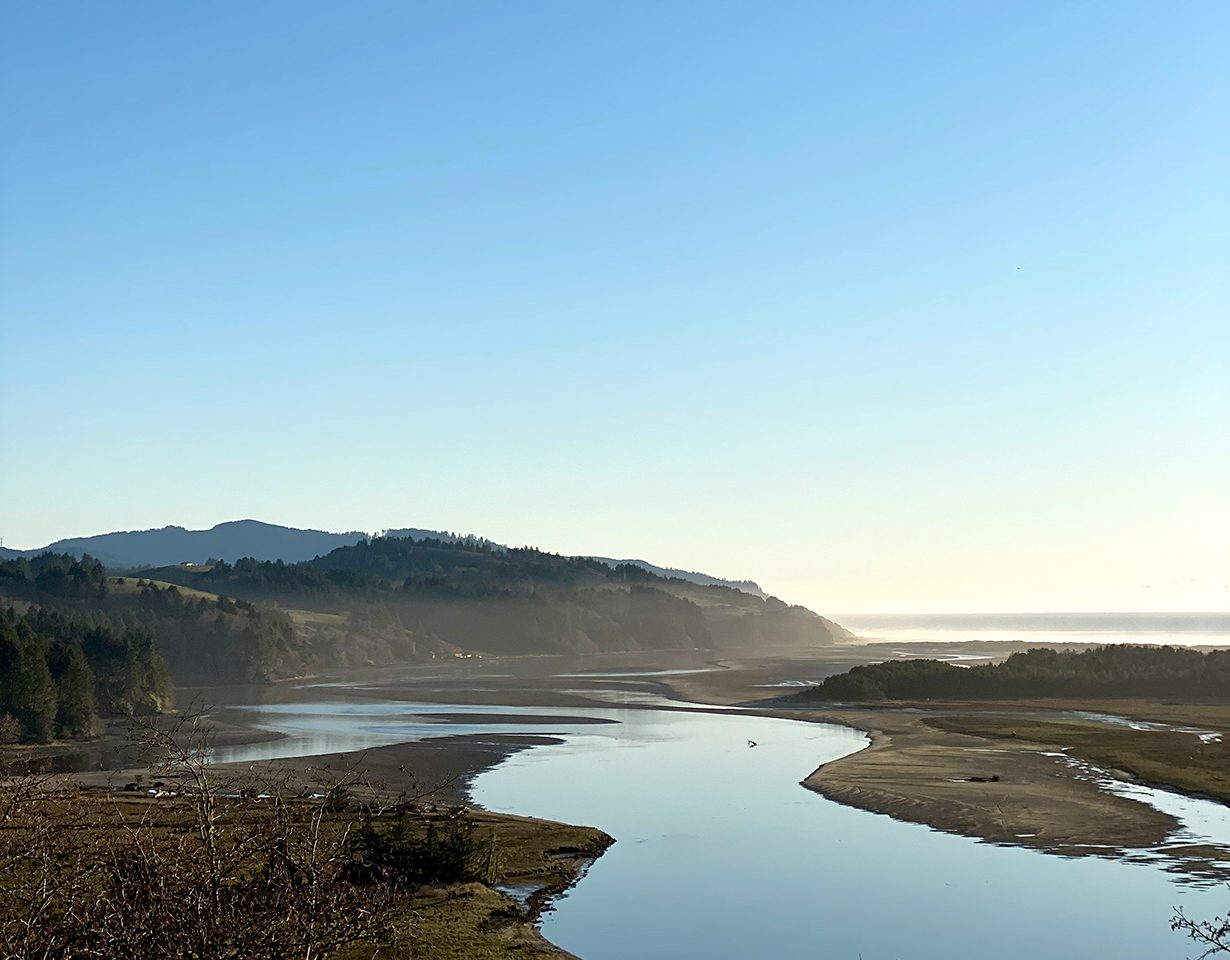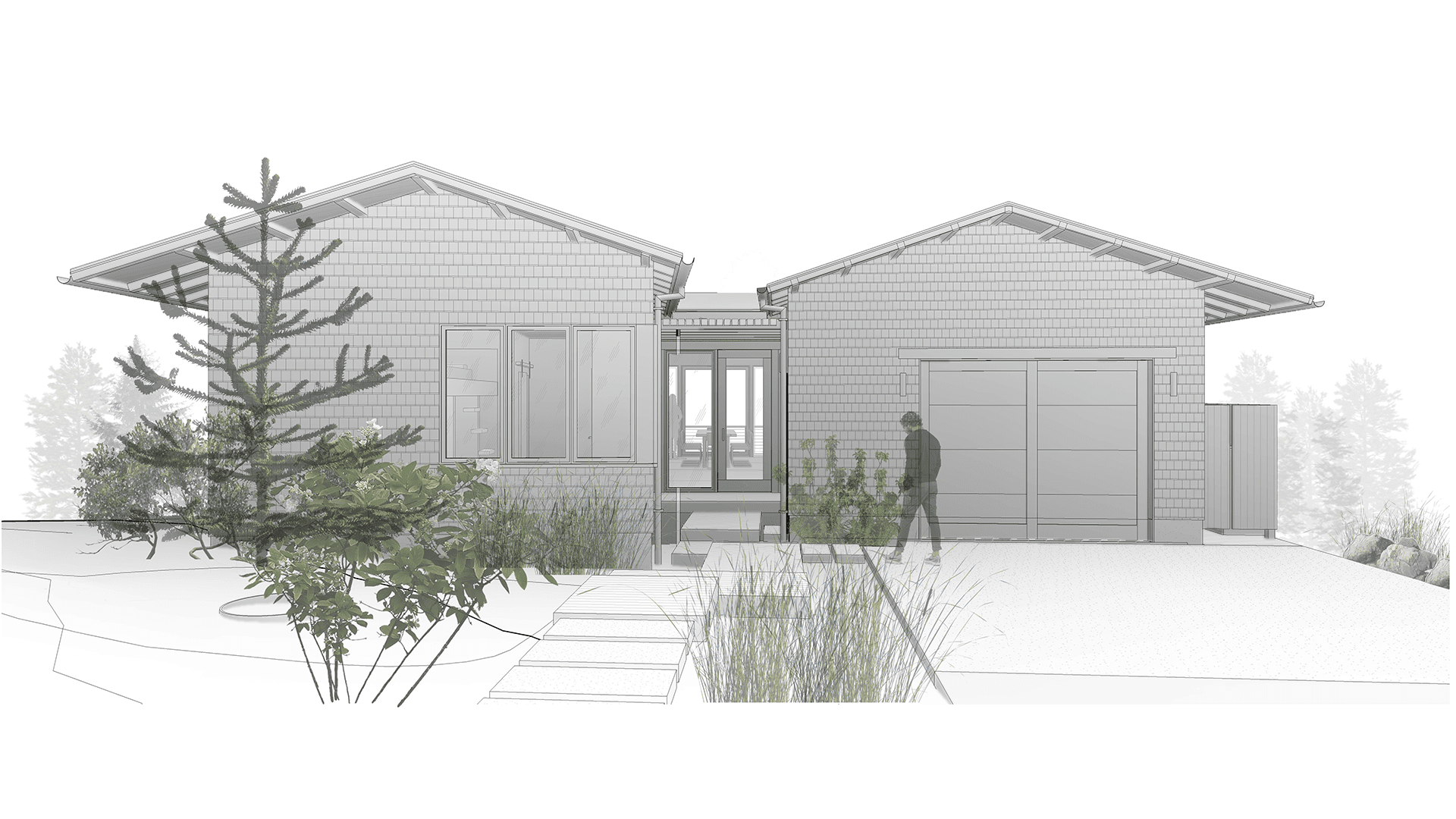 Perched on a steeply sloping site, this Oregon Coast home celebrates expansive views of the surrounding scenery as it looks out to the Nestucca Bay. The home is sited on a trapezoidal lot that widens away from the street — an inspiring site condition that influenced the overall massing and design as the house opens to the south and creates a panoramic overlook for the residents.
The home is designed to maintain the integrity of the surrounding neighborhood context, drawing inspiration from the Craftsman bungalow through a simplified, elemental interpretation of the traditional design language. Two splayed roof bars create  a low slung form from the street. The main entrance sits between these two volumes. Upon entry into the space, forced perspective is enhanced by the opposing angles of the two volumes. One moves through a welcoming interior and outward to the open and covered decks.
The living space welcomes guests with two private suites and a bunk room joined by a central vantage point meant for congregation and interaction. The kitchen sits above a sunken living area, allowing for both spaces to share a visual and social connection while creating distinct gathering areas from which to enjoy the dynamic land and seascape beyond.