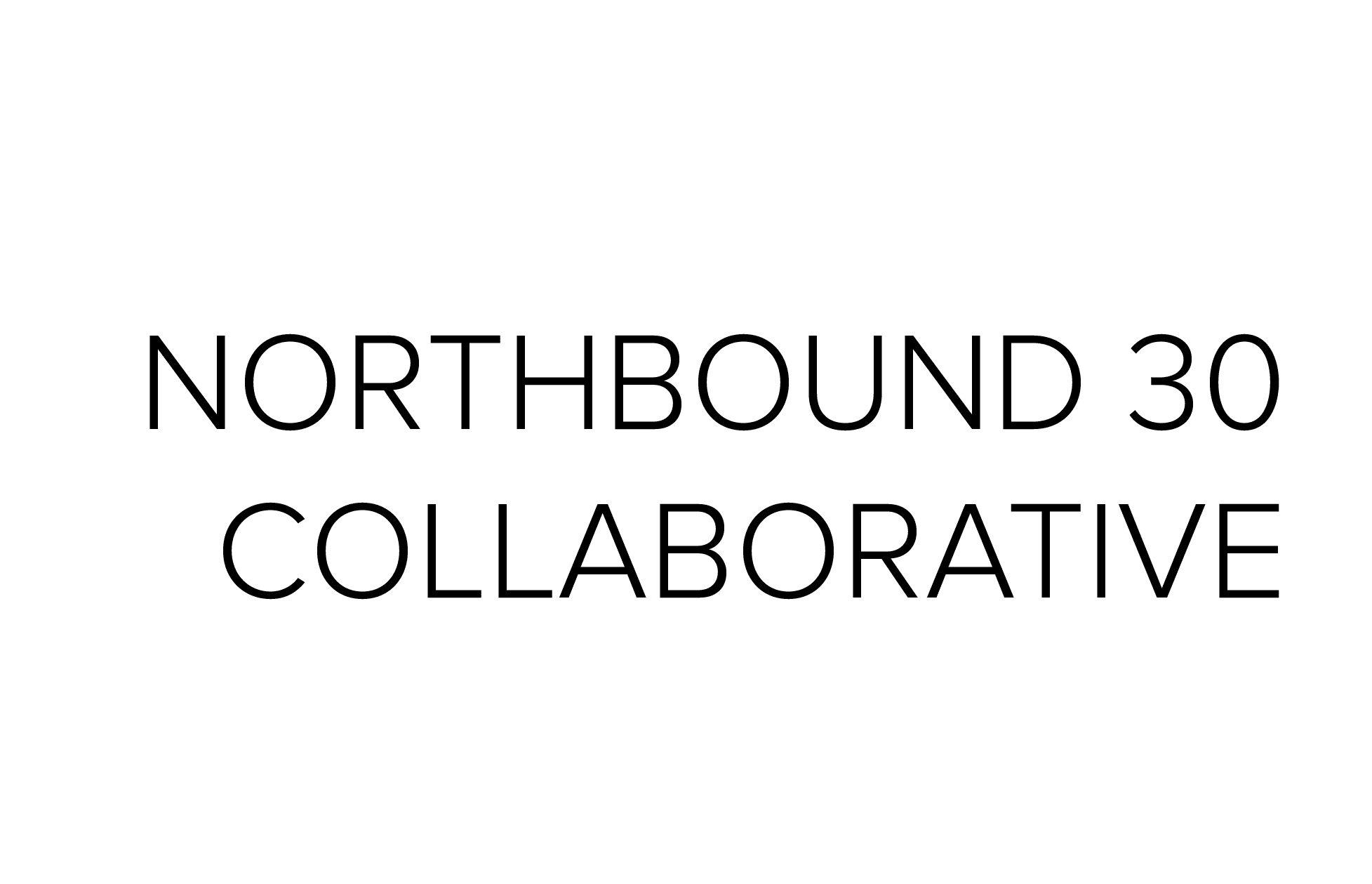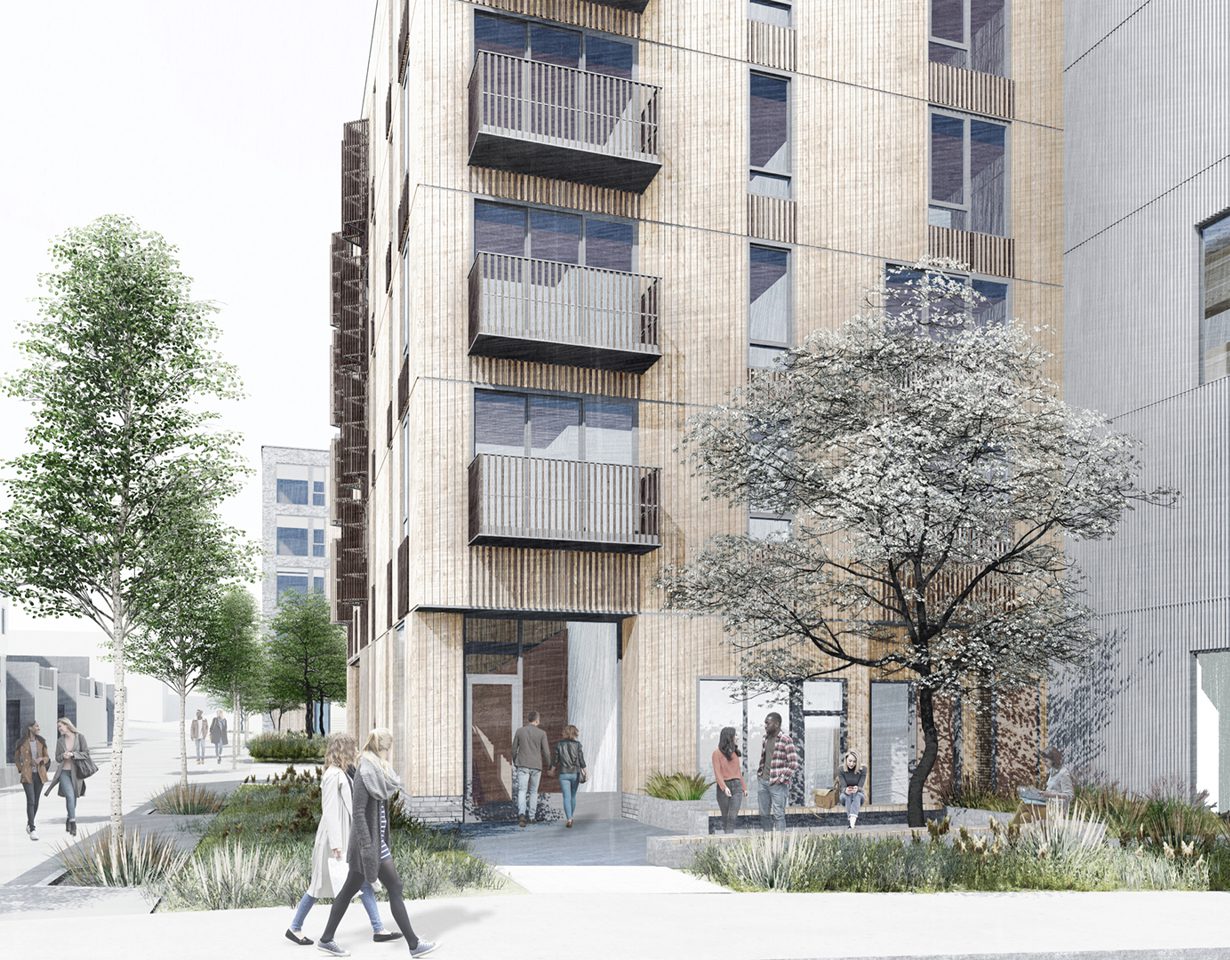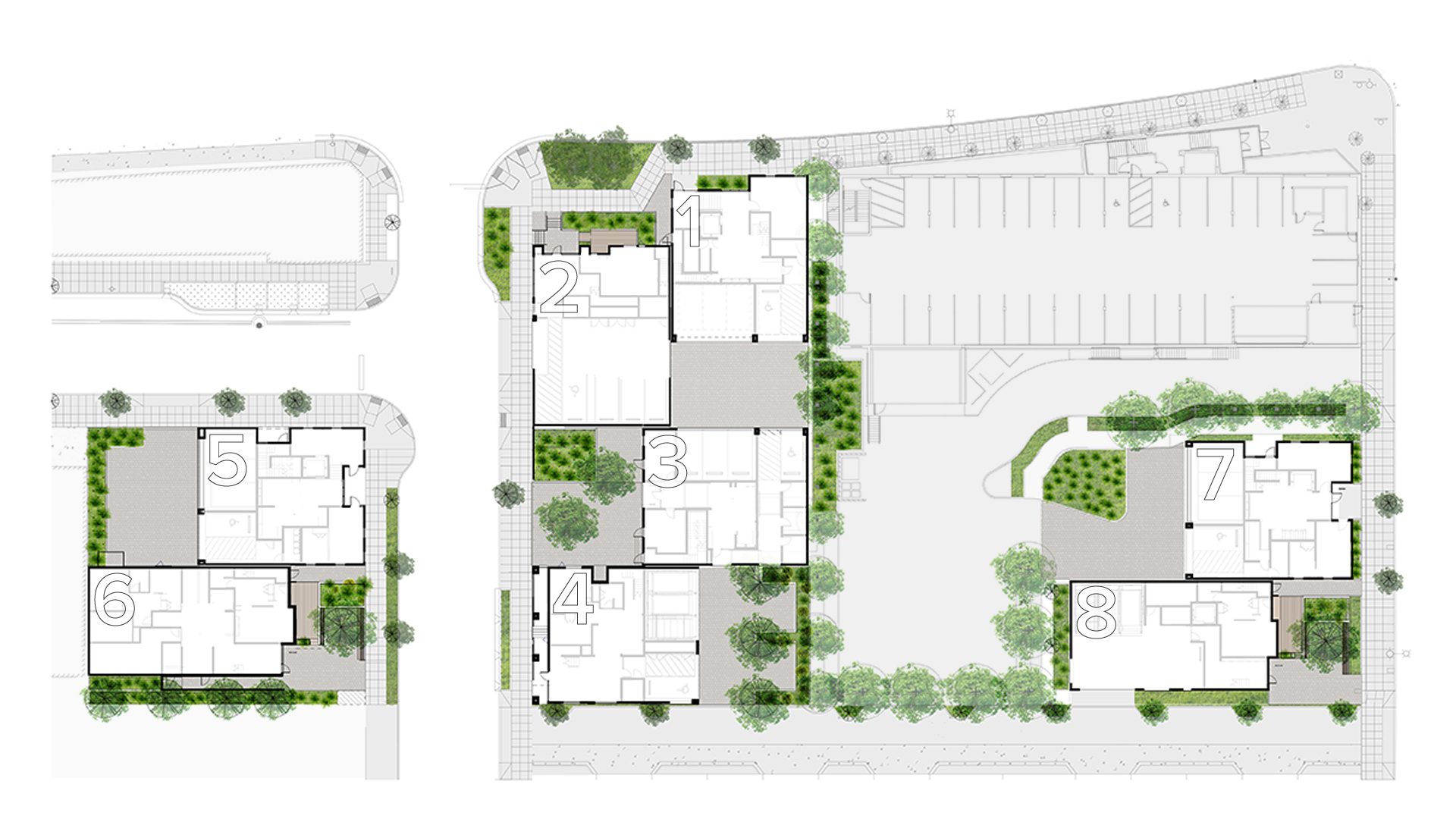 Northbound 30 is an eight-building multi-family residential project located in a rapidly evolving neighborhood in NW Portland. Situated near major employment centers, one of the nation's largest urban forests, as well as near a local cultural institution, the development will provide a vital residential heart to an area already rich in activity.
The site originally housed Royal Oak Metalcraft, a metal fabricator. A transition in their business led to a property sale. Its proximity to walkable and appealing neighborhoods made the industrially-zoned land more valuable as a site for housing. In 2015, Jones Architecture helped the owner, Cairn Pacific, with conceptual studies for portions of the property. 
Cairn Pacific took the parcel through the land use zoning change process, transitioning the industrial zone to Central Employment, a designation that allows dense mixed use and multifamily housing development.
The change was not without controversy. There are competing demands within Portland's city limits on both industrial land, which is in scarce supply, and housing, which is also in high demand in the burgeoning city. Given the site's proximity to the city's second largest office building, Montgomery Park, and the industrial employment zone to its northwest, the recreation opportunities embodied in Forest Park, as well as its adjacency to the city's densest and arguably most pedestrian-friendly district, the zone change allows the parcel to create more housing close to both jobs and amenities Portlanders seek.
The parcel represents a nexus within its neighborhood. In literal terms, the Northbound 30 development connects with a neighboring townhome development and local cultural institution: the projects have developed a symbiotic relationship to allow for site access and circulation. The charming Northwest District lies to its south, while one of the city's "industrial sanctuaries" sits across the broad and heavily trafficked Highway 30 on its northern edge. In a symbolic sense, the site could also be viewed as a link from Portland's industrial, manufacturing past to its newer identity as a locus for the creative and design-oriented fields.
The project's concept is innovative. First, a larger parcel was broken into eight smaller lots, some as small as 5,000 square feet. This size is in keeping with Portland's historic single-family residential fabric. However, instead of single-family homes, the sites will house 5-story multifamily buildings with 18-19 units each.
To keep the overall design rich and varied, two firms -Jones Architecture and Waechter Architecture- were each hired to design four buildings. The two firms collaborated closely on the urban design parti for the site, then worked independently on the design of their buildings.
We decided to work in a checkerboard pattern, with Jones designing lots 2, 4, 6, and 8 and Waechter taking on lots 1, 3, 5, and 7. The site parti has a figure / ground approach, maximizing the use of the entire development's available space.
At a width of 50 feet, Northbound 30's individual buildings reference the historic fabric found in Portland's medium density neighborhoods. Their scale and proportion provide variety and an elegant verticality that the more common half and full block developments of the recent past are not as able to authentically provide.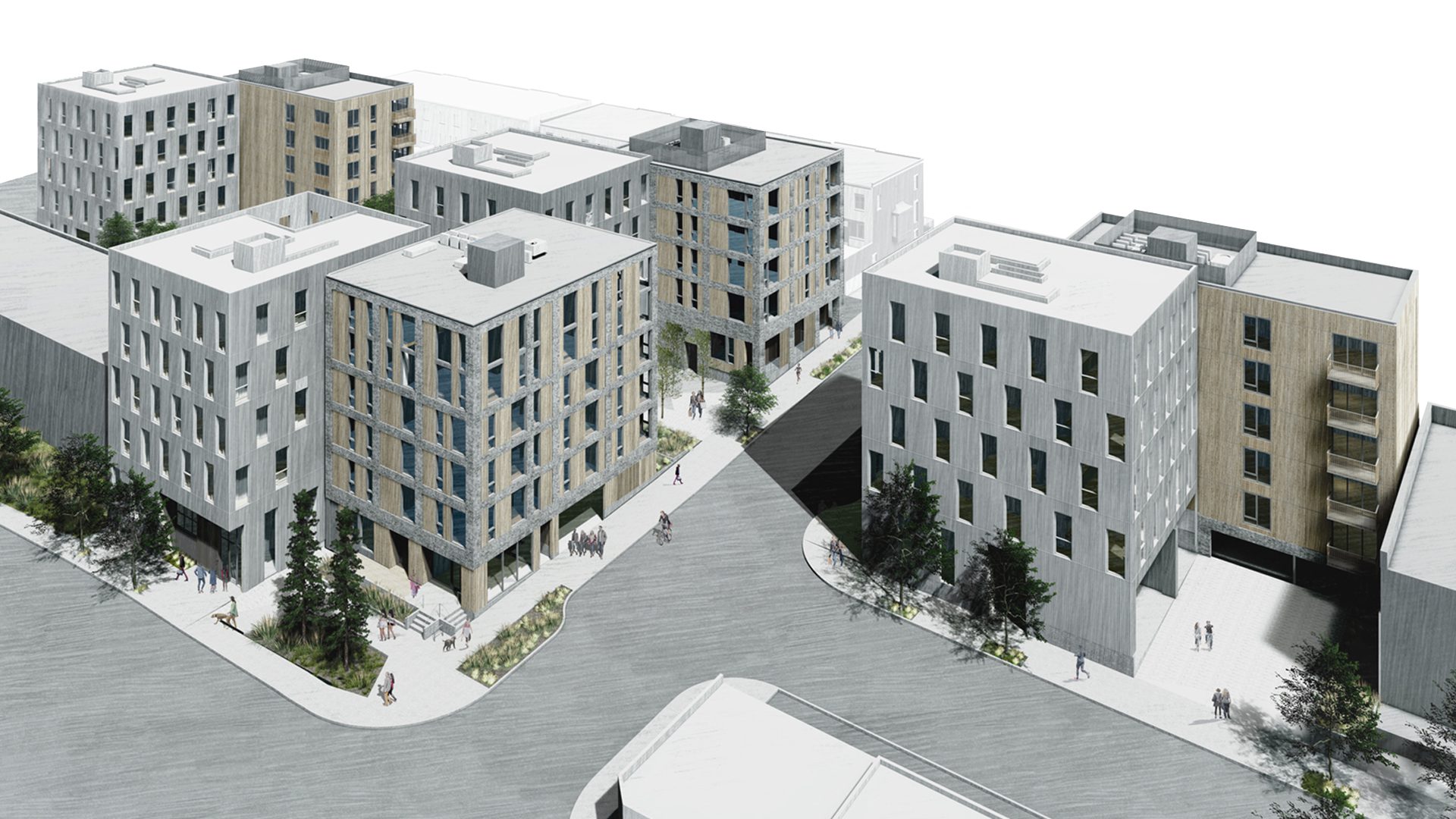 Early in the design process, the teams decided to place a no-build easement on each lot. The approach allows one site's building to make use of the open space of the neighboring property, and also allows the placement of windows on property lines adjacent to flexible courtyard spaces. For example, a courtyard on lot 3 provides light, air and egress for buildings on lots 2 and 4.
This site design offers an innovative approach to public space not yet seen in Portland.  Courtyards act as outdoor living rooms and site circulation. They are conceived to allow gathering places for residents to hang out, tune up a bike, or read a book. They are collaborative, communal spaces that echo the small neighborhood plazas folded in to the neighborhoods of European cities. They also double as pedestrian and vehicle circulation, providing access to tuck under parking. Residential units on the ground floor are buffered with planters and screens.
Buildings 2 and 4 line the most urban edge of the site. These structures meet the sidewalk, allowing the development to rub shoulders with its built-up neighbors.
The buildings' brick framework takes cues from neighboring Montgomery Park and other nearby early twentieth century industrial properties. Wood cladding fills in the recesses, signifying the residential nature of the activity within.
Buildings 6 and 8, interior to the site, employ a softer approach. They are clad entirely in wood with a vertical expression that suggests trees and branches. These buildings read more clearly as residential, with balconies and set-backs that create courtyards.
The eight buildings will be unified in their use of mass timber as their primary construction material. This choice of material, in a development of this scale, is pioneering, and will make these buildings among the first to use CLT or MPP for multi-family residences. It is also a means to firmly root the projects in their region, using climate-friendly materials grown and manufactured here.
The selection of Waechter and Jones has been fortuitous. The two firms are well suited to collaborate, with similar philosophies in our approach to the pedestrian realm, urban spaces, and designing within cities. The two firms also possess a similar level of care and design acumen. While our firms diverge in our architectural language and expression, our common values created buildings that work as a coherent whole.